6 Optimization tips that will boost your Legal Department

By
Javier Peris Ayala
·
4 minute read
Legal operations refer to the operations necessary for a functional legal department. These operations ensure that legal departments can provide more effective legal services.
In other words, legal operations focus on financial, business, management, and technical aspects of legal practice enabling legal professionals to focus on more esoteric areas of legal practice while ensuring effectiveness in service delivery.

Importance of Legal Operations in Every Legal Department
The importance of Legal Ops in legal departments today cannot be overstated. Over the past couple of years, legal departments worldwide have seen incredible benefits by merging the legal profession and the dynamic innovations of the tech industry.
Legal operations or Legal Ops represent all operations required to ensure maximum functionality within the legal department. There's been a notable increase in the application of specialized Legal Ops solutions to guarantee maximum functionality. This may be attributed to an increased level of participation by legal departments on organizational matters.
By handling non-specialized areas such as contracts, document management, negotiation management, billings, and other associated operations, legal operations guarantee a more functional legal department. It also gives rise to opportunity costs by ensuring efficiency, which aligns with the primary goal of every business.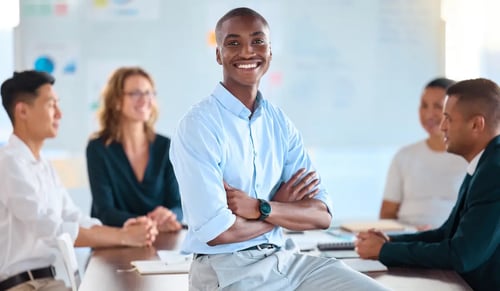 The key aspects regarding Legal Ops extend beyond creating a more efficient legal department. It ensures better strategic planning owing to the availability of numbers and the ability to measure results against goals effectively. And that's not all.
Legal Ops will often give room for successive plans to be checked against the initial scope and KPIs studied to verify growth. This directly affects the process of financial planning, seeing that every penny is accounted for and metrics exist to account for money spent.
The E-billing system, which represents a technologically astute legal operation solution, exemplifies the importance of legal operations as it eliminates the need for legal staff to churn out numbers manually. By automating billing systems, legal departments can have rough estimates of financial projections given other affecting factors.
By actively introducing legal operation solutions to the current legal departmental framework, legal departments will often find that functional aspects of legal activities can be handled by technologically driven solutions.
Some of these solutions include:
Document automation tools: As the name implies, document automation tools automate the paperwork processes within the legal department, making room for better handling of more specialized tasks by legal staff.
Legal electronic signature solutions: Closely related to document automation tools, the electronic signature solution provides an efficient and more importantly, a secure way of signing documents.
This is especially helpful in larger organizations with extensive legal duties.
Artificial Intelligence (AI): By introducing AI into the affairs of legal departments, cumbersome activities such as entity identification and extraction can be executed with so much ease.
Other advantages of AI in Legal Ops may include, improved search engines, and language compatibility and detection.
6 Tips to Level up your Legal Operations
Optimizing legal operations can make an already efficient legal department even more efficient by revising the functions of the legal department in question, and restructuring in terms of human resources, equipment, legal operation solution software (such as Bigle's Legal Ops solutions), and reassignment of functions among legal staff.
Here are some tips for optimizing legal operations:
Partner with the General Counsel and assist with driving her/his vision:
Orientation and sensitization of supporting secretaries and similar professionals is key to achieving the company's goals.
The brochure of legal workplace culture and framework should emanate from the desk of the General Counsel. This could be in the form of policy expanded from the department/firm's mission and vision.
In addition, non-legal staff who are mostly in charge of the apparatus and catalyst of legal operations should be given attention when seeking consultation and clarity from legal and management staff.


Records and data management is key to legal operations:
A legal department that intends to function at optimum levels must get its data management right. Earlier in this article, the dynamism and magic of technology have been taken into account. One area where there exists a vast application of technology within legal spheres is data analytics and data management
By utilizing a solution like this, any legal department is bound to align with the organizational strategic goals of its umbrella company.


Vet, test, and implement new technologies:
Legal operations optimizers and others should be invited to present legal products and software, especially those with a proven track record for creating more efficient management solutions. These products should be tested and calibrated to align with the procedures of the legal department to ensure specificity. Some of these solutions include process automation systems, negotiation management solutions, and e-signature solutions among a plethora of available legal operation solutions.
For instance, Bigle Legal's end-to-end software facilitates the automation of document processes and contract negotiation activities, among others.


Documentation, licensing, and license renewals:
These can be facilitated by employing a documentation officer. This simply reiterates the need for additional legal operations staff to curb the non-esoteric tasks diverting the attention of the legal department. The duties of a documentation office may include renewal of attorney license, insurance, tax, and the likes. This will help legal staff to concentrate more on the primary functions of the department and the organization.


Compliance with regulatory standards is vital to the optimum operation of a legal department:
Operating in line with the best legal practices and operating within the confines of propriety seems negligible since the parties in question are legal departments; however, it isn't uncommon for legal departments to fall out of line. Thus, the department needs to revise the department's direction with the core values and regulatory standards to avoid sanctions due to non-compliance.


Determine legal process improvements:
This can be achieved by evaluating how key legal operations have positively impacted the firm and how these improvements have increased the company's income.
Key performance indicators (KPI) like the number of contracts signed per period, net profit margin, and quarter turnover should be measured to define legal process improvement influenced through optimum data analytics/management tools.
Conclusion
Legal operations have become an important part of legal departments today, and it continues to expand to meet the growing needs and new legal challenges of the modern organizational structure.
It's safe to say that Legal Ops is essential to any legal department's continuous growth and relevance. This also implies that the Japanese mantra of kaizen (continuous improvement) as it relates to the evolution of legal operations is something legal enthusiasts must keep an eye for.
Industry leaders such as Bigle Legal continue to set the pace in the provision of Legal Ops solutions ensuring that legal departments all over the world can be more efficient, and lawyers less hassled with non-legal matters associated with the profession.