The key role that Legal Operations Management plays in Corporations

By
Javier Peris Ayala
·
4 minute read
Every company wants efficiency. Being a top corporation requires efficiency and hard work and that's exactly what legal operation provides. Legal departments are supposed to provide just this to make sure that all the work is done smoothly. Take the example of Silicon Valley which took the help of legal operations to get to where they are today and not only catch up to their rivals but also beat them.
---
What are Legal Operations?
Legal operations is a broad term. The easiest way to define legal operations: a management system for the legal department of a company. Legal operations are the glue that holds together the practices of a legal department, by providing better and more efficient solutions. Companies often require a lot of legal work, and without a proper legal operations system, this work falls on the shoulder of the company's lawyers. This added pressure decreases the efficiency of a legal department because instead of focusing on the issue at hand, the lawyers often get caught up in tedious mechanical tasks.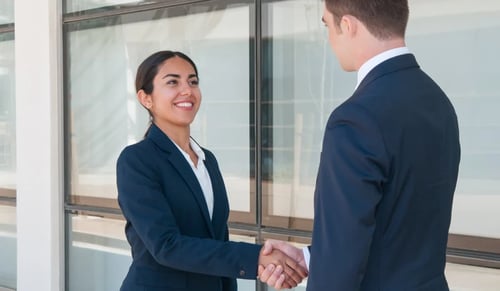 Benefits and needs of Legal Operations:
Many people have a misconception about legal operations and believe that they reduce the need for lawyers. In reality, this could not be further from the truth. Lawyers play their role in management while legal operations perform their tasks. The role of legal operations includes numerous functions, some of which are listed below:
Legal operations design better and more efficient contracts and legal documents.


They are monumental in having things run smoothly in a company.


Legal operations take the extra workload off of lawyers to let them worry about the important issues at hand.


Contract automation, contract revisions, E-signing, data management are some of the most important tasks of legal operations.


Financial and budgeting issues also come under the work of legal operations.


In many cases, legal operations also help with extra research and improve the productivity of the team.


Legal operations are required to improve the company's performance while also keeping the budget and spendings in check.


By helping reduce the pressure of lawyers, legal operations indirectly work to increase user satisfaction.
We have another article regarding the newest Legal Operations trends for 2021!
The key role behind Legal Operations Management
There are many ways to define legal operations management. Legal operation management is a hard yet rewarding task. The task of legal operations management is to make sure the team of lawyers or paralegals run legal operations smoothly.
Legal operations management requires, as in any management role, a good vision of the processes, an understanding of how each person interacts within the process and measuring and keeping KPIs on track. It is not an easy task to complete for many legal departments, since they still do things manually and they don't have traceability over who did what, where a document stands in a quick view, and how many documents of a certain type are there at the moment.
We live in a digital world. Everything is made more efficient with the help of computers and software. The same goes for legal operations.
There are many legal operation softwares available in the market that can effectively manage and transform your corporation. And with so many options available, the real challenge is to find a complete end-to-end product that will handle all your legal operation tasks. A complete tool that helps you improve your customer service and your internal workflows. A reliable platform that allows your team to increase their pace while keeping quality assurance a priority.
Bigle legal provides all of this and more to its consumers. With the help of Bigle Legal software, you not only increase the productivity of your work but also reduce the human error that might occur along the way. A software that is designed to reduce the stress from the shoulders of the legal department and also provide quality work which will prove your credibility to your customers.
DO's and responsibilities of a Legal Operations Manager
A legal operations manager, often known as a "legal operations director," oversees and supports the legal team's tasks. Outside counsel and vendors are taken care of, the legal department's budget is overseen, and the legal department's personnel needs are met. Many people hire a legal operations manager to produce effective results in a small time frame. Few legal departments run smoothly without a legal operations manager since lawyers have been trained in law and not in project management or in legal operations management. We strongly suggest legal departments of a certain size consider the need for a legal operation manager. Without a dedicated resource that is reported daily, operational management teams have no way of running smoothly and with perfect balance.
The legal operation manager must keep track of the tasks, and in particular, all documents that pass through different lifecycle stages and make sure that the e-business of the legal operations is running smoothly. The importance of choosing the proper tools and handling of legal operation software, such as Bigle Legal will provide this smooth and easy process you are looking for, making it easier for them to make the best decisions while keeping the needs of the enterprise in mind.
What to look for in a Legal Operations manager:
The responsibility of hiring a legal operations manager is a big one. You need a manager who not only understands the importance of the role he or she has to play but also has a good understanding of your company's operations, culture and objectives. This is important because you want to make sure that the person you hire understands your needs so that they can provide you with the best solution in the most cost-effective ranges.
A legal operations manager is a person of many talents and qualifications. You need to find someone who not only understands the practices of law but also has a vast knowledge of business and ethics. A good legal operations manager understands how data works and how to make changes in the processes to get satisfactory results. When you are looking for a legal operation manager, keep in mind the need to hire someone who has a good eye for noticing problems. The first step to better efficiency and workflow is to figure out the flaws and problems in a system. With the help of good legal operations managers, you not only get pointers on all such issues but effective plans to reduce and eradicate them as well.
With the advancements in technology and the need to have efficient and well-scripted work at all times, you need quality to keep your company name among the best of the best. Quality work is hard to come by when your lawyers are too busy worrying about tasks that do not concern them. Making the importance of legal operations ever so necessary.
To sum it up...
Legal operations software provides the quality you desire in the most time-efficient manner possible while a legal operations manager ensures that everything runs smoothly and up to the standards of the corporation
In that context, where software plays such an important role, your legal operations manager should, ideally, be someone with an innovative mind and well-versed in technology. However, this is not mandatory, as platforms like Bigle Legal are designed to be intuitive and easy to handle, and can be used at their fullest without the need for any technical expertise.