Top 5 Legal Operations Trends in 2021

By
Sergio Esteve De Miguel
·
5 minute read
In recent times, legal operations have morphed into a rather flexible aspect of most functional organizations driven by the need to provide business returns. Initially, in-house legal teams were tasked with mostly esoteric legal duties which could be executed by outsourcing.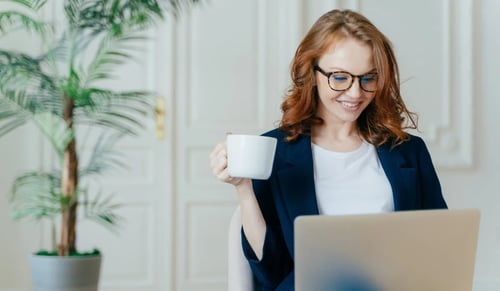 As a direct result of the growing need for specialization among legal teams in functional and projectized organizations, and the dynamism of legal operations over the past few years, it has become quite necessary to introduce the use of specialized legal operation solutions to manage the Legal operations of top organizations effectively and most important: efficiently.
It is important to note that the introduction of legal technology management solutions ensures better adaptation levels in the modern-day workplace when these solutions are accompanied by training and optimizations of legal team operations. This implies that such management systems are structured to curb inefficiencies, ensure specialization and cost-effectiveness rather than replace the job of in-house legal operation teams.
This article takes a comprehensive look at the evolution of legal ops and points out the differences.
Evolution of the Legal Ops
In the past, legal ops used to be made up of pretty much freelance lawyers who would cover generalized legal terms for an organization. These generalized terms were often obtained from templates, and as a result, there was little need for specializations.
Over the years, these legal operations began to require higher levels of confidentiality and expertise. This implied that legal teams were required to undergo extensive training in various aspects of legal operations as it pertained to specific industries.
These days, the continuous investment in legal operations functions promises a brighter future for prospective legal teams as salaries, responsibilities, and hiring figures have grown steadily over the past few years.
There's also an evident convergence in the field of legal operations as it has been noted that some of the most sought-after skills within the field are non-legal skills. This means that skills such as contract creation and other tech functions required to ensure efficiency in the legal ops industry are now being adopted into the training of legal teams all over.
Top 5 Trends in the Legal Operations
Here are the top trends in legal operations:
Increased demand for In-house lawyers: This increased demand for in-house lawyers has steadily pushed the average expected salaries much higher while increasing the specialization of legal teams in diverse areas. Such areas include team management, content creation, information analysis, and research.

According to a

survey

carried out by the association of corporate counsel, about 30% of corporate legal departments intend to add in-house layers to meet the growing privacy and legal concerns.



Expectations are at an all-time high: Thanks to the availability of legal tech, which has translated to better levels of efficiency and cost-effectiveness, legal teams are expected to meet general goals set up for all functional departments of an organization. In the simplest terms, to whom much is given, much more is expected.



Analytics! Analytics! Analytics!: Owing to increased expectations due to increased financial investments, the need to track progress and stats has become paramount in a bid to justify the investments put in place.

Analytics are not just here to justify costs, however. It also highlights opportunities and areas in need of better management. Plus, there's better synergy between legal departments and other functional departments of an organization.



Legal Opinion on Every Issue is Must: The association of corporate counsel suggests that over

65%

of legal officers say that they are consulted for legal input on virtually all business decisions.

This may be attributed to increased specialization, thereby making it quite cumbersome for executive officers to make decisions on a whim.



Increased Adoption of technology:
A continuous increase in the adoption of technology in legal ops remains a trend now and in the coming years.
Statistics suggest a growing need for legal ops tech with contract management solutions accounting for 67% of legal ops tech requests. On the other hand, Contract Artificial Intelligence (AI) has seen increased contract approval rates jump to over 65% within the last few years.
The future of corporate legal
Legal teams are now learning skills outside traditional legal knowledge to meet up with an increasing need for specialization. As a direct result, efficiency within in-house legal teams has significantly improved due to the understanding of these technologies such as contract automation, by legal teams who can now focus on more important tasks, thereby ensuring a more efficient corporate legal department.
It is expected that major legal ops tech providers will continue to apply contract automation techniques in legal ops to gain more control about operations and reduce exposure to legal contingencies. A perfect example of the legal criticality improvement with the use of document automation and document management systems would be that legal ops now can trace back any action taken, any change of a contract, any step of the document workflow based on the traceability that this software provides.
In simpler terms, corporate legal is being heavily invested in, and expectations are at an all-time high, seeing that even the most negligible of executive decisions require extensive input from the Legal department.
As a result of these growing investments due to specializations, it is expected that in-house legal departments may be required to operate more systematically. The tasks of the legal team will be divided into two, (1) tasks that can be automated and standardized, where the legal team plays a supervision role but other members of the organization are the ones pushing the tasks forward; and (2) acting as legal advisor, a more complex matter that is less likely to be automated in the near future. In fact, it's the second one that brings value to the company, so the more time the legal team frees up from the manual, repetitive and tedious tasks of an in-house legal department, the better they will perform their duty to assess the legal risks of the company.
A very different and understated possibility in the future of corporate legal involves the centralization of legal operations. Perhaps, in the near future, organizations may seek to have in-house legal departments domiciled in a centralized location from where service delivery is delivered across the world.
There's also the movement to insource as many legal functions as possible owing to increased investments. The growing efficiency of in-house legal ops due to the adoption of technology is also another proponent of this movement.
In this context, Law schools are already aware of the growing need for more flexible lawyers as the once rigid walls of in-house law departments have gradually given way.
The need for intuitive yet powerful legal ops tech
Perhaps, the most telling changes in legal operations trend remains an exponentially increasing level of technology adoption in a bid to enhance productivity and ensure better specialization to meet the growing needs of legal departments worldwide.
Thankfully, many legal ops tech providers continue to create solutions specifically tailored for in-house legal teams regardless of organizational structure. For instance, Bigle Legal provides one of the most efficient document automation and contract management solutions for legal operations, among many other client-specific solutions.
Now, legal teams benefit from a one-stop-shop that covers the whole lifecycle of a contract, from creation, review, validation, negotiation, signature, and storage. But on the practical side, the implementation of Bigle Legal software is really easy and straightforward. Thanks to its intuitive interface users don't have to learn how to use the platform which eliminates the risk of non-adoption and speeds the use of the platform.
As in every trend, there is the need to be prepared and informed before jumping into it. Especially now given the urgent need to digitize the legal tasks of any company rushed by the COVID19 pandemic. With this post, we've tried to give you more light on this legal operations boom. I hope you liked it.
If you have any comments or queries, I encourage you to leave me a few words in the section down below. We'll be happy to connect and chat about it.
Until the next one.