7 Legal industry trends that will transform your business in 2019

By
Alejandro Esteve de Miguel Anglada
·
5 minute read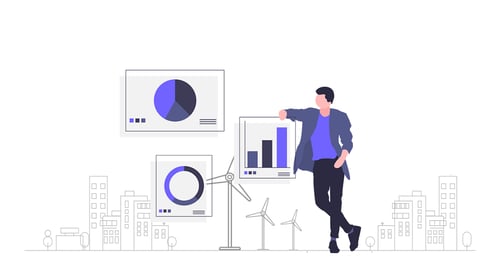 Whether you work in a law firm or head up a legal department in an enterprise, it's important to keep your finger on the pulse. As lawyers, we're not only expected to keep up with changes to the law, but also to stay up-to-date with legal industry trends and business developments around the world.
Here we go into some of the most significant legal trends for 2019 (and beyond) and share some useful further reading with you.
So what's bubbling away this year?
Table of contents:
Changes to the law in Europe
1. Brexit and uncertainty as a trend in business
The chances are extremely slim that the UK will cancel Article 50 or put forward another referendum. So, although no one can say with absolute certainty what will happen with Brexit, we can be sure that things are going to change. And deal or no deal, businesses, and their legal departments need to keep their finger on the pulse.
In the worst case scenario - a no deal Brexit - there will be no transition period (which would otherwise carry on until 2020). The UK would be seen as a non-EU country from mid-April 2019 and would, therefore, be subject to WTO rules.
This means companies buying or selling goods or services to the UK and companies moving products or goods through the UK need to prepare themselves right now.
In the case of a no-deal Brexit, customs duties will change, some restrictions on imports and exports may apply, Authorised Economic Operator licenses will be invalidated, VAT rules will change - and there will be many other significant changes. Read more on the official EU website.
2. The New EU Copyright Directive (Article 11 & Article 13)
Slated to ruin the internet or change things for the better, the EU Copyright Directive is another contentious legal change that comes in the wake of GDPR. Now that the directive has been passed, all EU member states have to either update their current laws or write new ones.
So what do legal departments and law firms have to know?
Article 11
Simply put, Article 11 targets services that curate news using algorithms. Think Google, Bing, Facebook and other important social media sites and search engines. Intended to protect news sites and sources from the phenomenon of lost clicks (i.e. users skimming headlines on social sites and not clicking through), it allows companies to charge a "link" tax to the aggregators.
If your firm represents a news aggregator or platform, please review your online practices and ensure you are not liable for these taxes.
Article 13
Designed to protect creative content producers, Article 13 reinforces the need for tech companies to hold a copyright license when posting music and videos on their platforms. This means sites like YouTube will have to ensure that the material they are hosting is not copyrighted. However, cloud-based storage platforms aren't affected by this law, and memes and GIFs are also exempt.
Read the full directive here.
Technology and recent developments in the legal industry
3. Blockchain and smart contracts
This list of the key legal industry trends in 2019 would not be complete without taking a look at a range of tech advances. And blockchain technology, especially, has created a huge buzz in recent years.
Smart contracts are programs hosted on the blockchain. They are designed to instantly transfer decentralised cryptocurrency funds between parties online, once certain real-world conditions are met. For example, in the event that a football match is won by a certain number of goals, an online casino or a book-keeper would transfer the agreed prize money to the gambler's account.
The problem, however, is that the real-world events relied on by the smart contracts are often unverifiable because they come from single data points that can be tampered with. This renders the decentralised blockchain technology all-but moot.
However, this might be changing. Startup Chainlink has developed technology that relies on multiple sources of data - making smart contracts a far more attractive prospect in 2019.
Beyond crypto transactions, smart contracts have a variety of extremely interesting use cases; from securely managing digital identities online, automating mortgage contracts, to land title recording, online supply chain management, and more.
4. SaaS revolution and legal services
There's no getting away from it, law firms have a reputation for being a little behind the curve when it comes to technology. But that's all changing.
Software as a Service (SaaS) platforms have shifted the consumer mindset significantly in recent years. B2C and B2B clients of all types are now used to interacting in a seamless way with service providers online. According to Finances Online, 73% of organisations say that nearly all their apps will be SaaS by next year.
On-demand apps and mobile first platforms have become the norm - we're all renting rooms, ordering food, booking meeting rooms - and (now) managing legal services online. With document automation software like Bigle Legal, business can cut manual, repetitive processes so that they can focus their efforts on high value tasks like customer service and consultation.

5. Cyber Security in the wake of GDPR
GDPR has opened a can of worms for a lot of companies in Europe. Not only are there more stringent regulations for collecting personal information, but there are significant fines for those who lose data in cyber attacks. Companies can be fined up to 4% of their global annual turnover of the previous financial year - or up to €20 million - whichever is the greater amount - for serious breaches of the law.
Cybercriminals have used the new regulation as a reason double down on hacks. They are extorting companies by threatening to leak data (e.g. customer credit card details) unless a ransom is paid.
Clearly, law firms store very sensitive personal data, and the need to consider cybersecurity as a top priority in 2019 and beyond.
New approaches to business
6. Transparency as a differentiator
Law firms, especially in the United States, have been criticised for a large gender pay gap - a legal industry trend that no one is especially proud of. According to Reuters, the average income for male partners at top US law firms was $959,000, in contrast to $627,000 for female partners.
Equality of pay and transparency have become increasingly important (and rightly so) across many industries. There will be no exception in the legal sector - especially when it comes to recruiting top talent: firms wishing to appeal to new graduates and top lawyers will need to have a more transparent approach to their pay structures and to develop a non-discriminatory culture.
Read more on Reuters.
7. Developing a more public face though content output and thought leadership
Content marketing and thought leadership have exploded over the last several years - and 84% of people now expect brands to create content. Of course, this isn't an exclusive legal industry trend, but it can't be ignored. Without having a real online presence and offering up-to-date information, valuable insights and quality content, law firms are doing themselves a disservice.
Those that do produce regular and consistent content are likely to generate more organic and relevant search engine traffic - (companies with blogs get 97% more links to their websites) and therefore garner more leads as a result. Turning to blogging and video production may not seem like a top priority, but online marketing is a huge part of practically every business today - and law firms are no exception.
Summing up
The world has never been as unpredictable as it is now and the number of opportunities and threats from new technology, legislation, and political action is unprecedented.
Legal industry players and business leaders have to react to completely new situations. Their ability to take charge of technology adoption and change management is becoming the key driver of the competitive advantage.
What are your thoughts on the trends that we have mentioned? What do you think Law firms and legal departments should focus on in the coming year?
Request information! Generate contracts at the speed of light and sell more with document automation. Find out more about Bigle Legal platform.