Blockchain In The Legal Industry: Use Cases and New Legal Jobs

By
Sergio Esteve De Miguel
·
4 minute read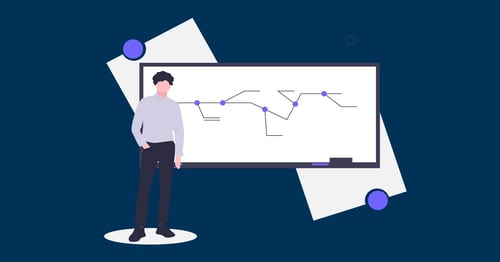 On the Bigle Legal blog, we often delve into how innovation is disrupting the legal industry. We've spoken about how cutting-edge tools incorporating AI, machine learning and document automation have helped law teams to increase efficiency and better represent their clients.
Today, we're going to explore another technology that's revolutionizing the legal sector.
That is: blockchain.



According to IDC

, worldwide blockchain spending is expected to hit $2.9 billion in 2019. As blockchain matures and law firms begin to fully grasp its use cases, the demand for lawyers who understand the ins-and-outs of the technology is certainly increasing.
So how exactly is blockchain in the legal industry making waves? And what opportunities lie ahead for the law professionals who embrace it?
First of all, what is blockchain?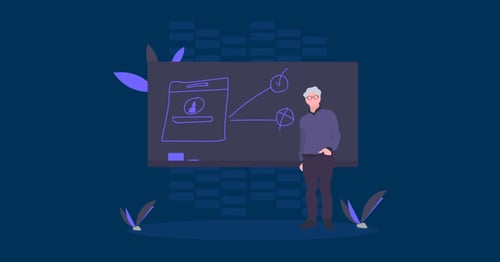 According to Merriam Webster, "blockchain is an open, distributed ledger that can record transactions between two parties efficiently and in a verifiable and permanent way."
The official definition can be a little difficult to understand. So, we'll put it simply: blockchain provides a secure way to make transactions and record them transparently.
Each "block" is made up of digital information - such as who completed the transaction, when and for how much, as well as a unique hash. This information is stored on the "chain", which is an unalterable public database.
Blockchain is attractive because the transparent record it provides enables parties to complete transactions without a trusted authority. And once these transactions have been validated, they can never be altered.
How is blockchain being used in the legal sector?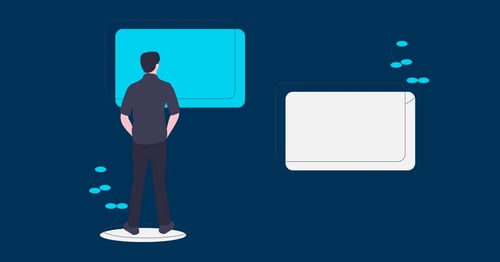 Since transactions completed with blockchain are transparent, secure and immutable by nature, it's not difficult to recognize the impact the technology will have on law professionals.
In fact, according to a recent PwC Law Firms' Survey, 53% of firms are researching blockchain solutions. That said, only about 3% of firms have actually implemented them, demonstrating that blockchain has only just begun to emerge as a disruptor in the legal industry.
Here are a few ways blockchain technologies are being used in the legal industry of today:
Smart contracts
Smart contracts are one of the most recognized use cases for blockchain in the legal industry. These are digitally created, and always verifiable since they're on the blockchain.
They can also be automatically executed when agreed upon actions are completed - like payment or other milestones. This engenders trust between parties and reduces the friction that comes along with legal contracts.
With smart contracts, lawyers won't have to put as much time into drafting legal documents, and instead, could redefine their legal jobs to spend more time on giving legal advice or dealing with smart contract difficulties - such as any potential vulnerabilities that could arise.
There are a number of companies working on smart contract blockchain solutions, including Agrello, Contract Vault, and Legacy Network - if you are interested in learning more.
Notary services & blockchain technology
Notaries exist for people and businesses to authenticate documents and certify signatures before a trusted witness. However, with blockchain, hashes can be used to authenticate documents. In addition, public and private keys are used to verify the owner of a document - making blockchain a powerful force for traditionally run notaries.
But since a notary public is an official of the government, blockchain is unlikely to replace notaries without large and costly institutional changes.
One commenter on this Quora thread, however, mentions blockchain can be used to deliver documents securely and electronically after they've been notarized by a notary public.
Nevertheless, there's a handful of startups offering notary blockchain services, including Stampary and Blocksign.
Intellectual property (IP)
Blockchain can help intellectual property lawyers to establish evidence of creation, to register and manage IP rights, and provide evidence of first use - among other things.
One company offering an IP blockchain solution called Berstein, for example, helps inventors and designers to create a digital trail of their invention process. By using the platform, all the notarized information can remain private, which of course, is key to patent law.
Delaware's corporate filing system
More than 1 million companies of U.S. and international entities are incorporated in Delaware, including a whopping 66% of Fortune 500 companies. There's no doubt Delaware offers businesses plenty of tax and legal assistance - and now, it plans to leverage blockchain to make the process of setting up a business even easier.
Last year, the state awarded IBM a $738,000 single bid contract to build a blockchain-based corporate filing system prototype, with the goal of saving the state billions by speeding up exchanges.
Since businesses from anywhere in the world can incorporate in Delaware, the corporate filing system also has the potential to impact businesses in Europe - and beyond.
Challenges and opportunities for blockchain in the legal industry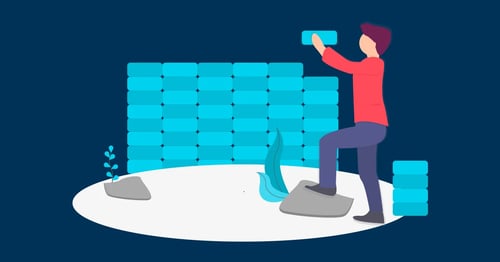 The European Commission is working to support blockchain adoption. In 2018, 26 member states - as well as Norway and Liechtenstein - signed to created the European Blockchain Partnership. This established the European Blockchain Services Infrastructure, which is designed to support secure and private cross-border digital public services.
What's more, according to the Blockchain Report Card by American advocacy group Chamber of Digital Commerce, the introduction of blockchain-related state legislation has shot up in recent months - from 64 bills in 2018 to 237 bills as of May 2019.
But only a handful of states are actively introducing blockchain-related bills. This means there's still much left unsaid surrounding the governance of blockchain, which could be a hindrance to adoption in the U.S. legal industry.
There are also questions surrounding whether blockchain complies with privacy laws, such as the GDPR, and the lack of centralised jurisdiction in determining which countries' laws should be followed should something go wrong, etc.
Creating blockchain legal jobs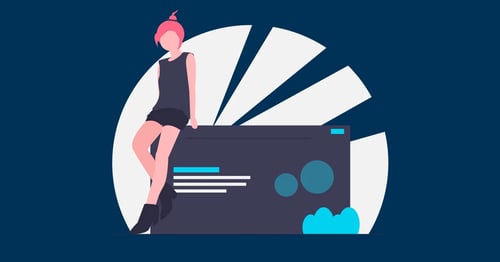 However, blockchain isn't going away anytime soon. As the technology matures, more regulation will be developed surrounding it. It's clear that lawyers who study blockchain's impact will be the front runners in this new legal space.
In fact, there are blockchain legal jobs ready to be snatched up at leading blockchain and technology companies around the world.
These include jobs as:
Legal and compliance analysts or regulatory affairs counsel at venture capital firms
Paralegals and attorneys at blockchain platforms
Attorneys at government agencies.
Check some positions out on the Crypto Careers job platform here.
What's next?
Blockchain has the potential to disrupt a huge range of industries. Think healthcare, insurance, ride-sharing - and even fishing. However the demand for transparent and verifiable transactions in the legal industry is especially apparent, and blockchain will likely play a large role in the future of law.
Now, it's on law professionals to stay updated and engaged with the world of blockchain, as well as more actively implement blockchain technologies, if they want to stay relevant in the years to come.