Legal Operations, a must for any legal department

By
Alejandro Esteve de Miguel Anglada
·
5 minute read
Legal Departments are becoming more sophisticated in terms of the need to align with any company's strategies in certain areas. Increasing efficiency, training the legal team properly, adapting to the new times, selecting responsible suppliers are some of the keys that encompass legal operations.
The legal teams in charge of legal operations systematically analyze the legal function, controlling in detail the expenditure on external advisors, the time spent on responding to an internal user request once it has been received, and the time spent on executing a contract.
But what is the Legal Operations purpose?
Legal operations focus on the management of the legal department in an entrepreneurial way.
Legal operations are evolving rapidly, and are here to stay, as they have adapted to all types of situations that companies and the legal sector experience daily.
As this function grows, it has also generated a community through the Corporate Legal Operation Consortium (CLOC) and the Global Legal Tech Hub (of which Bigle Legal is a Founding member), which has established a framework specifically aimed at Legal Operations. Besides the efforts, Legal Operations is still considered "unknown" to a notable part of the profession. Let's change that with this article, shall we?
In other words, legal operations are considered as a set of processes that help to optimize the legal function and provide it efficiently. These operations are multidisciplinary as they cover many different facets.
With today's article, you will have a deeper understanding of how a company's legal department works and how it contributes to day-to-day operations. And trust me, it's the knowledge that you want to treasure and enrich in the coming years. These operations are vital as, constantly, companies are required to be more efficient and feed more data to the management team.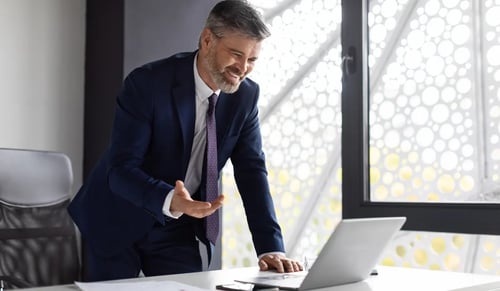 Legal operations are synonymous with efficiency
In legal operations, efficiency is key. Until recently legal processes were not qualified by the time spent or the cost incurred to the company. They would be assumed by the corporation as general standard (and inefficient) cost by the company, no questions asked. Thanks to the advancements of legal tech in the past 10 years, now it's a different story. Everything can be done safely and efficiently with the proper implementation of technology.
Moreover, the company increases compliance with all the internal protocols and requirements without adding extra costs. But don't be tempted to think that it's the end of legal professionals inside a corporation. Nothing further from the truth.
Companies will always need to count on legal professionals capable of solving legal problems and help strategize the company's future plans. But that to be honest is why a lawyer studied law school in the first place, to perform added value and not only copy-paste, review and validate contracts.
Until recently the term "efficiency" in the legal field has been ignored. Instead, the focus was on efficacy, getting things done. No one was looking at how economical things were done and if there was room for improvement.
Now, Legal operations assist and introduce order in certain contexts where time tends to be very scarce. Efficiency tends to be highlighted again in terms of this subject matter. The fact that solving problems that might emerge because of this, is and will always be attributed to the real experts on this topic. The rest is up to them.
Strategic thinking also plays a major role in legal operations. Focusing on knowing where the company is positioned, the legal department, and what gaps the company has are important aspects that must not be taken for granted.
The perception of your company's colleagues is also important. Knowing how your company is doing in terms of technology, skilled personnel, and resources, also can help you face any challenge you may have with your company.
It is crucial to take into account the situation in which the company's legal department finds itself. This to think about which part of the legal operations has to be developed with more intensity.
Digital transformation and digital tools can help manage any procedure in the area of legal operations efficiently. Thanks to this transformation, these operations will be able to help professionals measure and detect their weaknesses to work better and efficiently.
Legal Ops can be associated with equilibrium situations, where, before addressing any aspect in-depth, a minimum scope in areas related to legal departments should be taken into account. Legal operations tend to seek a balance and harmony between different elements and activities performed in parallel by a legal team.
Updates in today's world
Legal professionals already have extensive knowledge in this type of operations; however, the changes that are constantly emerging daily make this knowledge obsolete and force these professionals to update their knowledge.
Today, there are many departments responsible for the operation of certain companies that are looking to update and adapt to changes. Having good legal knowledge and how legal departments work is fundamental to maintain a balance in this matter.
Legal operations require legal knowledge but also business knowledge and analytical skills that help to innovate and continuously improve the management of the company's legal operations.
Does this mean besides law I have to study business administration?
More and more, the profile of professionals working in the legal field is also considered to be multifunctional, that is to say, people with different and complementary skills. It is difficult for a single person to meet this profile. Therefore, it is important to have a team that can complement a skill that someone else does not have in this area. Teamwork means a lot here. Counting on many qualified people can help solve many problems.
In the legal teams of the present and future, it won't be necessary to be a lawyer, but it is crucial to know the legal business to avoid inconveniences in the future. Companies must comply with standards and requirements to operate legally and efficiently.
In addition, it is necessary to have skills in technology such as document automation, project management, and creative skills. Creativity is important in this area. This is something that the legal sector must-have. To have someone who can turn the traditional way of working on its head and give new perspectives can help fix issues related to legal operations.
Work ethic
The role of legal operations can be assumed by various figures. However, due to the inertia and knowledge of a company, this link with the legal issue is usually best assumed by lawyers. They are the most willing and able to lead this type of role. In other words, the lawyer is the person most predisposed to take on this role.
The ability to persevere is also very useful. Besides, the fact of resisting obstacles and getting up after falling can help to keep going. The fact of incorporating different profiles of lawyers into these legal operations processes is very enriching. Each professional is conditioned by their own way of seeing things and the world around them.
The perception of businesses
Knowing how to get things done and being agile can help any company get off the ground. This is a process that takes time but can be achieved with discipline, perseverance, and trained personnel.
Visualizing what a legal department can bring to your company is very useful because you can achieve your obligations in a clean and risk-free way. Keep in mind that the lawyer is trained to solve legal problems and to enforce, through quantitative indicators related to business.
The integration of technological equipment has changed things in the legal field. Counting on an end-to-en document management software like Bigle Legal that allows you to collaborate in real-time, work with documents simultaneously, sign contracts electronically and have a project management system, allows you to give a much more elaborate work and with a much more efficient team. It also allows you, in the long term, to make studies of your profitability, that is to say, in what phase are some and others operating, and if the distribution of resources is being executed rationally.
It is necessary to make a diagnosis, that is, to start working to find out where you are and thus measure the level of maturity of the entire organization or the legal department. Large companies are increasingly immersed in the area of legal operations. This is due to the constant changes that are evolving in the legal framework. Nowadays, incorporating and managing a company is becoming easier to achieve as long as you have professionals capable of handling legal operations effectively and robust and complete software to manage and track everything.
The future of Legal Operations
Undoubtedly, the future of legal transactions will continue to evolve to a point where the help of lawyers for mundane legal tasks will no longer be essential since the software can handle it accurately so that legal departments regain their real and important position in the company as strategic advisors.
Just as people tend to learn and better understand the new consolidated technologies that are being largely used by corporations, so too will they better understand the legal operations that will help them achieve advanced legal and business goals.
That's all for today. If you would like to learn more about legal operations (#legalops), and other topics about legal tech, subscribe to our newsletter and stay tuned for the next posts.
In the meantime, I would like to read you in the comments section below. What do you think about implementing legal operations software in your company? Do you believe it will make our life as lawyers easier when performing our duties?
Until the next one. 😉