11 must-visit legal tech events & conferences in 2019

By
Alejandro Esteve de Miguel Anglada
·
5 minute read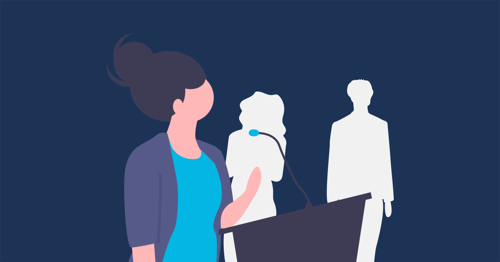 The pace of tech innovation around the world is blistering - and it's no different in the legal industry. With demand for new business models, a greater need for cybersecurity, and new technologies on the market, it's more important than ever for legal professionals to stay on the cutting-edge. And what better way to do this than attend a legal tech event?
First of all, legal technology conferences help professionals promote their businesses and connect with other lawyers. But, even better than that, they show professionals how to leverage the latest tech tools disrupting the legal industry today.
There are dozens of events to choose from around the world, so we've put together a list of the best legal tech conferences in 2019 and beyond. Enjoy!
Artificial Intelligence in Legal Services Summit

When: June 4, 2019
Where: London, United Kingdom
The details: Artificial Intelligence in Legal Services Summit was launched in part by the Law Society of England and Wales, and will cover topics like the future of AI, algorithms in the justice systems, and changing business models. The conference is geared toward law firms, AI solution providers, large and small tech companies, as well as government officials and other regulators. It'll also feature the official launch of a report from the Technology and Law Commission, which investigates the use of AI in the justice system - definitely something not to miss.
Tickets are £695 (€801) for vendors and £375 (€432) for legal practitioners.
2019 World Technology Law Conference

When: May 15-17, 2019
Where: Boston, United States
The details: The 2019 World Technology Law Conference is organized by ITechLaw, a global organization focused on educating lawyers about issues surrounding technology and telecommunication law today. The event is for ITechLaw Members, as well as students, academics and government officials. It will host sessions on data protection, blockchain, AI, smart cities and cybercrime - among lots of other fascinating topics. Don't miss the gala reception and dinner at the New England Aquarium, where attendees can network while roaming amongst the penguins and stingrays.
Tickets range from $375 USD (€331) for students to 2,600 USD (€2,301) for non-ITechLaw members.
XII Congreso Nacional de la Abogacia Española - National Conference for Lawyers in Spain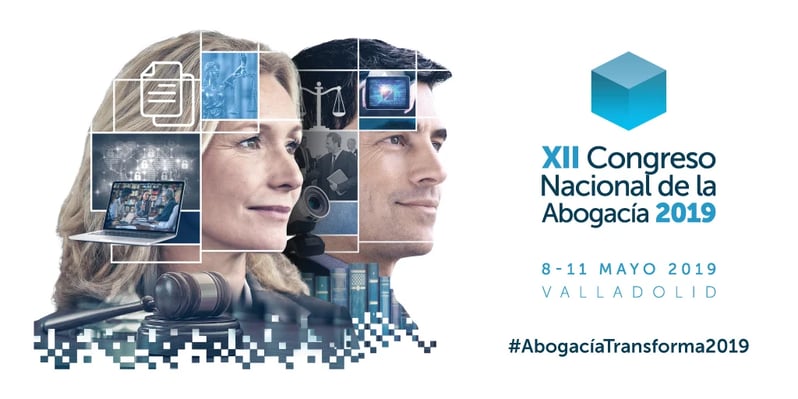 When: May 9-11, 2019
Where: Valladolid, Spain (the event is held in Spanish)
The details: The Spanish National Congress for Lawyers in a major event for Spanish-speaking legal professionals that encompasses a wide range of activities. From lectures and workshops to networking and a festive dinner, the 3-days event has a lot to offer to any visitor. Attended by both established legal corporations and startups, the Congress is a great opportunity to build connections and acquire knowledge in such areas, as technological transformation, law firm management and new legal practices.
The ticket prices range depending on your preferences. For example, you can purchase a full access ticket for €280, or a 2-days entrance for €220. Young lawyers and students enjoy price reductions and can attend the event for €196 and €20 respectively.
This year, Bigle Legal was be among the speakers at the event. Thus, make sure to drop by and share your thoughts on legal transformation with our founders and the team!
The Legal Geek Conference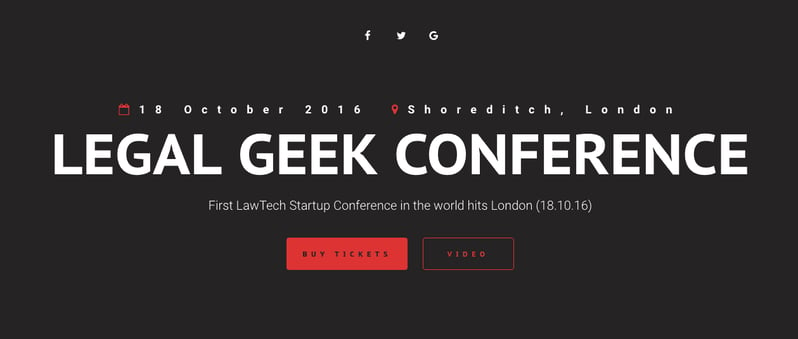 When: October 16, 2019
Where: London, United Kingdom
The details: The Legal Geek Conference is an energy-packed event for legal professionals and startups, which attracts 2000 attendees from 40+ countries - and promises 100+ international speakers in 2019. They've grown pretty quickly over the past three years, and are advertising a digital event app and new startup demo stage at the conference next October.
They're offering one free ticket per startup. And for other attendees, tickets cost £250 (€288) if bought before September 2nd and £350 (€404) afterwards.
Legal Geek has also launched a Brooklyn-based US conference for June 25th - and you can check out the speakers here.
Legal Management Forum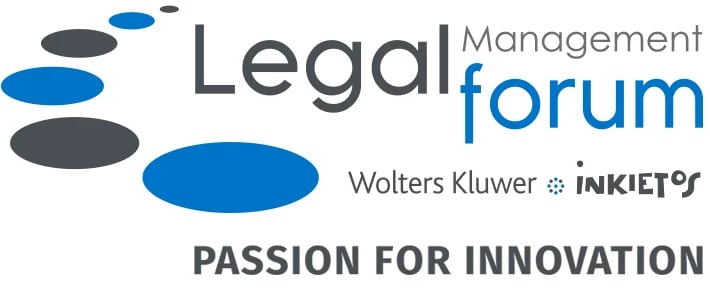 When: October 9-10, 2019
Where: Madrid, Spain (the event is held in Spanish)
The details: This is the 6th edition of the Legal Management Forum, known as one of the major annual legal conferences held in Spain. In 2019, it will be organized by Wolters Kluwer - a global information services company, and Inkietos - a non-for profit organization aimed at supporting the legal industry. Besides, this year the event will be hosted and lead by Glòria Serra, a famous Spanish journalist.
The rates for the entrance tickets are yet to be announced. You can track this info on the official website of the event.
Legal Innovation and Technology Fest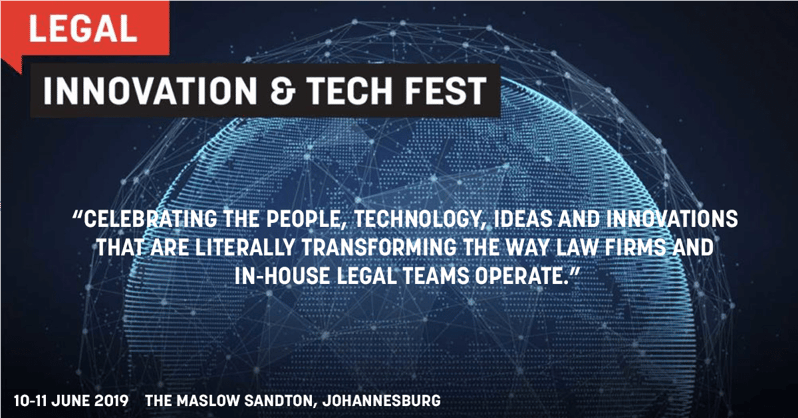 When: June 10-11, 2019
Where: Johannesburg, South Africa
The details: Legal Innovation and Technology Fest spent 6 months speaking with more than 100 industry professionals to develop the conference programme, which includes topics like cybersecurity, deriving value from data, and rethinking business models. Law firms, in-house legal teams and other legal service providers are invited to attend. And for those feeling a bit iffy about industry change, don't miss the opening keynotes; they teach how to make sustainable technology investments, and cover the value proposition of lawyers in a world of disruption.
The conference is offering 2-1 early bird tickets for a limited time, at R 6,750 (€432).
Future Lawyer Week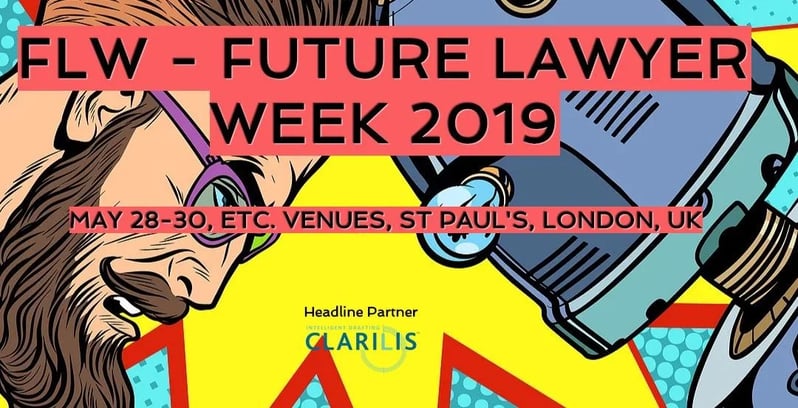 When: May 28-30, 2019
Where: London, United Kingdom
The details: The Future Lawyer week promotes itself as an interactive legal innovation event packed with social activities and thought-provoking discussions. The conference is designed for private firms and in-house counsel. It features some pretty big name speakers - including from Microsoft, DWF and AI and Legal Automation news website Artificial Lawyer. You can check out the speaker list here.
Tickets are £658 (€759) for vendors and range from £178-£298 (€205-€343) for legal professionals.
Legal Revolution

When: December 4-5, 2019
Where: Frankfurt, Germany
The details: Legal Revolution calls itself Europe's main legal innovation event, and this year, will feature 40 lectures, 15 workshops, 75 coaching sessions and 90 vendor stands for legal professionals to delve into and explore. Don't miss the chance to develop your professional skills in Legal Revolution's workshops, which will cover topics like strategic legal and law firm development, legal design thinking and negotiation in a group atmosphere.
The prices range pretty widely for this event, with early bird 1-day expo tickets going for €29 and early bird 2-day expo and congress plus tickets - which include individual coaching sessions and workshops - going for €490.
Legal Innovators
When: October 11, 2019
Where: London, United Kingdom
The details: Legal innovators was created by Artificial Lawyer, and will focus how legal professionals on the cutting-edge can combat their law firm's challenges with innovation. The event will explore topics like: how to run an effective innovation team, how to get value out of AI systems, and how to leverage automation to improve workflows, among other topics. It's targeted toward legal-tech directors, heads of legal innovation and CIOs, etc., and will have just 19 stands available for vendors - which could mean a more exclusive selection of disruptive tech products.
Tickets are £174 (€196) for law professionals and £420 (€484) for early bird vendors.
Legalweek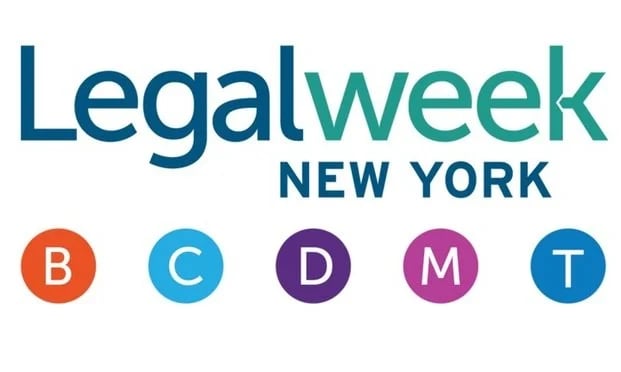 When: February 3-6, 2020
Where: New York City, United States
The details: Yes, Legalweek 2019 is already in the books. But keep it on the calendar for 2020. Last year's event saw 8000 attendees and 300+ speakers. It also claims that businesses generated about 142 leads each throughout the 2019 conference - so for those looking to build out their network and client base, it's definitely a great conference to attend.
Legalweek is designed for a range of professionals - including law firms partners, legal technology architects, marketing talent and HR - and aims to explore how business, regulatory, technology and talent trends impact the industry.
The cost ranges quite a bit - from a couple of hundred dollars to a few thousand - and you can check out a full price list here.
Legal Tech Center Events

When: September 3-4, 2019
Where: Zurich, Switzerland
The details: The Legal Tech Center has hosted a handful of legal tech events in Berlin, Paris and Zurich throughout the past few years, and they're definitely great ones to keep an eye out for in the future. In addition to talks and workshops, the events also boast hackathons - which bring together innovators, developers and lawyers to brainstorm and prototype new innovation ideas in the legal tech realm.
The next Legal Tech event will take place in Zurich from September 3-4 2019, and tickets range from Fr 599 (€525) to Fr 699 (€612)
Planning on attending a few of these legal technology conferences? Let us know! We might even see you there.