16 Incredible LegalTech Stats Every Lawyer Needs to Know in 2019

By
Sergi Meseguer de la Guardia
·
2 minute read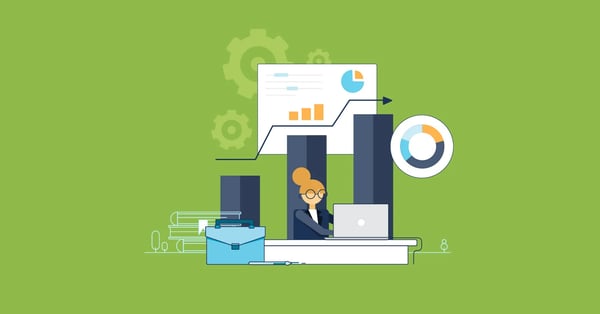 The legal industry isn't what it used to be - and yes, that's a good thing! The market has been revolutionized by the advent of legal technology and innovative tools. These new products have empowered law professionals to increase efficiency, save money, and work faster all around - whether they're deep in e-discovery, conducting legal research, or managing contracts, etc.
But how is legal technology being received by firms and companies around the world? And how big of a splash is the industry really making?
We've reviewed some of the most important legal innovation posts, surveys, studies and whitepapers to share these 19 incredible LegalTech statistics.
Check them out in this infographic:

1. If you feel like you're falling behind in your technology and innovation investment, you wouldn't be alone; in one study by Deloitte and Oxford Economics, 56% of law executives from nine countries said enough wasn't being spent on technology. .
2. However, there is a lot of money earmarked for innovation - especially when it comes to legal tech. An estimated $1 billion was invested in legal technology platforms in 2018, and $362 million of this money was invested solely in solutions that incorporate artificial intelligence (AI). This investment is a large increase from 2017 when just $233 million was injected into legal technology companies.
3. It's no surprise - AI is really exploding. According to a report by Zion Market Research, the global AI legal technology market was valued at $3.2 billion in 2018. Even more, it's expected to generated more than $37.8 billion by 2026, at a CAGR of nearly 36%.
4. In a survey of 80 legal professionals conducted by The Legal Festival, nearly 50% of respondents said the biggest challenge to driving innovation within their organization was finding enough time and money to step away from "business as usual." Just under 30% said upskilling their team and improving processes was the biggest challenge.
5. The same survey states that at 57% of firms, the business team is the main decision maker surrounding the adoption of legal technology. The legal teams and innovation teams come tied at 18%, and the IT team is the main decision maker at 6% of firms.
6. Meanwhile, an incredible 55% of respondents are already using contract management solutions. In fact, in this survey, contract management is by far the most popular type of legal technology - and is leveraged more than any other type of lech tech.
7. According to a whitepaper by legal technology company Mitratech, companies spend $3B on legal software every year (including the law firm software=
8. These numbers do differ by country, however. About 49% of U.K.-based law firms leverage legal technology to conduct e-discovery. Between 40%-42% of U.K. firms use technology to conduct legal and non-legal research, and document review - while just 36% of firms are tech-savvy when it comes to litigation and investigation.
9. Organizations are also facing pressure from corporate clients to leverage alternative legal service providers - 24% of small firms and 39% of large firms have felt the push.
So there you have it: the legal technology industry is definitely on the rise. With increased investment into legal technology companies, legal departments boosting their spending on innovation products, and a greater understanding surrounding the importance of technology use in the legal field, we're bound to see market growth in the coming years.
Of course, there are still some adoption challenges. However it's up to firms now to develop strong strategies and choose the technology solutions that are right for them - something that's definitely required to stay relevant in today's innovation-driven legal market.