Proptech: Top 7 real estate technology ideas to beat your competitors

By
Sergio Esteve De Miguel
·
4 minute read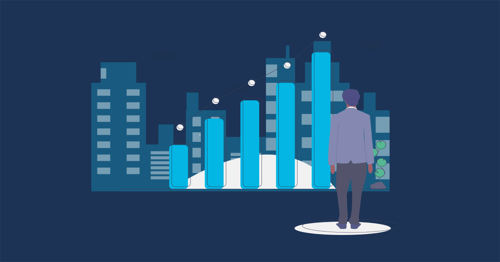 The real estate industry is constantly transforming, and that definitely won't slow down anytime soon. With more disruptive and tech-driven real estate tools on the market, competition has never been fiercer. This means customer expectations are changing too. Modern clients seek flexible, streamlined, and new wave solutions for finding their dream properties - and top real estate talent to help them facilitate it all.

That presents us with a key challenge: how can you use proptech (or real estate technology) to beat your competitors?

Agility is key in today's real estate market. And if industry players want to keep their heads above the crowd, it's imperative for them to keep up with - or better yet, ahead - of the latest market trends.


Check out these 7 smart ideas to help you become a real estate industry leader:
Use an AI service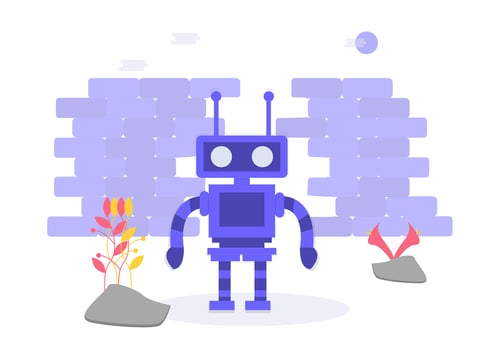 Completing repetitive tasks is never fun. This is especially true for real estate agents - people who'd often much prefer to be building meaningful relationships with clients. So, why not leverage AI to free up some time?
Restb.ai is a real estate technology that uses computer vision AI to tag property photos and classify them by room type, home features, and exterior style.
This saves hours of tedious work for real estate firms, but also enables clients to dynamically search using the tags for a more visual experience. It's a win-win, really.
Restb.ai also provides real estate agents with a new way to present Comparative Market Analysis (CMA) to clients - by enabling them to creatively compare listings across photos, instead of difficult-to-read rows.
Embrace VR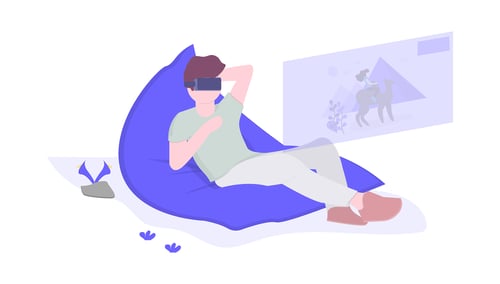 Worldwide spending on AR/VR is expected to jump 69 percent in 2019, according to market intelligence firm IDC. And the technology is being increasingly leveraged by the real estate industry, allowing agents to flawlessly showcase multiple homes - or properties that haven't even been built yet - without ever having to leave the office.
Of course, having clients walk through their potential dream homes with VR presents a real "wow factor."
But VR also enables real estate agents to work across geographies and tap new markets - which is important, considering one third of recent homebuyers have made an offer without actually seeing a house in person.
Check out other proptech companies like Seeable or VirtualSpaces, who offer some cool VR solutions and showcase them on their websites. VirtualAge is also very interesting, offering 3D scans of properties, which you can later view in VR quality on real estate websites.
Leverage contract automation software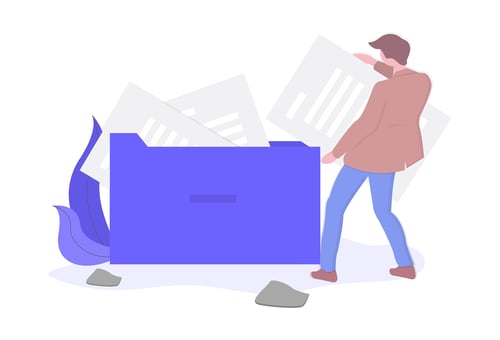 Legal teams working in real estate spend loads of time drafting contracts and leases. But, it doesn't have to be this way. With document and contract automation software, legal teams can manage contracts in the cloud using automated documents, digital signatures and analytics.
With dynamic and automated forms, legal professionals no longer need to go through templates clause by clause. The forms enable them to simply input the required information in a matter of minutes - and ask their clients to do the same, saving hours of back and forth communication.
Document automation software also leverages digital signatures, diminishing the need to print, scan and sign documents by hand.
And since it's in the cloud, the software helps teams to collaborate together and keep everyone in the know using real-time analytics. Many products alert the entire team when a contract is about to expire, for example, to avoid extra paperwork down the road.
At Bigle Legal, we found that if a company works with 500 contracts a month, our document automation software can save them up to 8000 hours annually.
Overall, document automation empowers real estate firms to provide a more streamlined and enjoyable customer experience. It can also save their legal teams a tremendous amount of time.
Capture better leads with online tools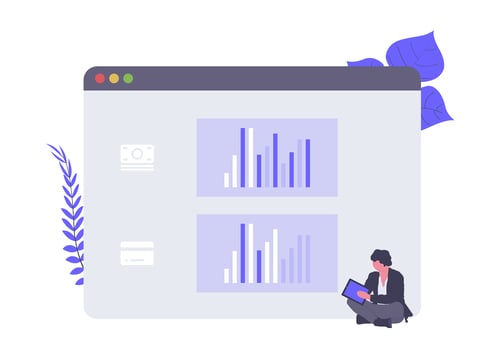 Word-of-mouth marketing is a cornerstone of real estate. However it's also important for agents to actively seek out and nurture real - estate leads on their own - and well, this can be a real challenge sometimes.
Real Geeks is a sales and marketing proptech solution that provides a home valuation tool for real estate websites, which then converts into seller leads.
It's work like this. Potential clients enter their address and sign up to view their home valuation report. They'll receive monthly updates to keep them coming back to the real estate website, and the agency gets to add the potential seller's contact information to their list of hot leads.
Real Geeks also offers a CRM to help manage and nurture leads, in-house marketing services, and help with Facebook ads, among other things.
Use property management platforms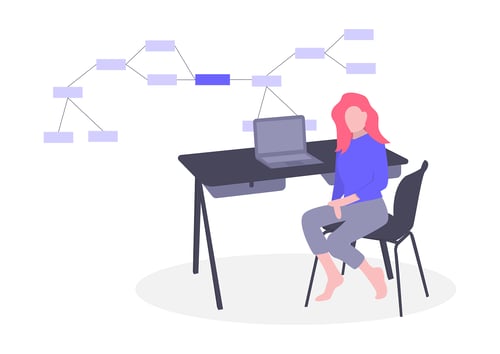 For real estate agencies that work with rental properties, finding great tenants can be stressful. Property management platforms can help take off some of the load.
Buildium, for example, helps to manage rental listing, accepts rental applications, screen tenants with criminal, eviction and credit reports, and manages showings with prospective tenants.
Again, instead of spending time on tedious tasks, property management platforms empower agents to spend time on what really counts: building relationships and growing their businesses.
Use technology to promote flexibility and health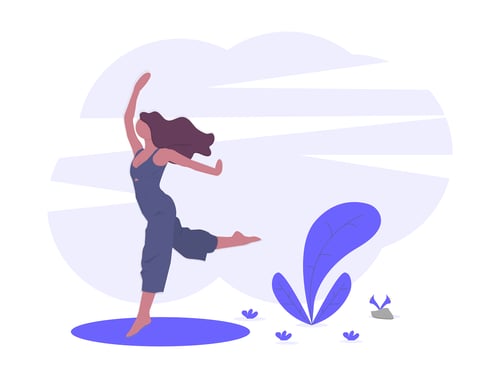 According to Emerging Trends in Real Estate Europe, a joint 2019 survey by PwC and the Urban Land Institute, there is now a higher demand for short and more flexible leases among tenants. In fact, 57 percent of Europe's real estate leaders said the demand will have a very significant or significant impact on the industry.
Promoting the health and well-being of tenants is also expected to change things up, with 43 percent of survey respondents saying it will have a significant impact on real estate strategies in the next five years.
In fact, green communities are now a multibillion dollar real estate trend, according to Fast Company. It's proof that in order to stand out from the competition in real estate, agents and other professionals will need to revamp their sales tactics to appeal to a new type of tenant - providing customers with a little more freedom to move on from their leases, and advertising properties through a health-focused lens.
Organisations like Green Health Partnerships are certainly worth investigating - it's developing tools for real estate professionals to promote healthy places to live.
Take advantage of real estate platforms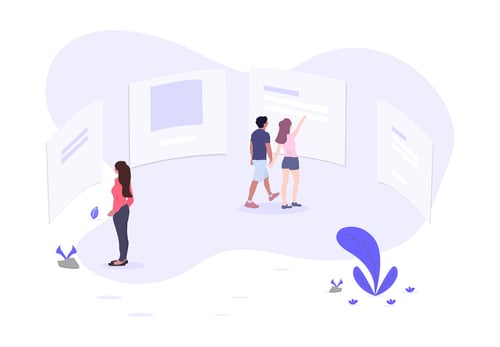 Of course, it's important for real estate firms to have a strong web presence. But this shouldn't be limited to a beautifully-designed website and active social media accounts.
There's also numerous real estate platforms out there for agents to leverage, which help to generate new leads and manage relationships with clients.
HomeSnap is one U.S. example. The website claims nearly 1 million agents use HomeSnap Pro to post their listings and get free leads. The platform enables agents to learn about market changes in real time, provides them with MLS data, schedule showings, quickly create CMAs to share with clients, and send private messages to clients or other agents. It also provides agents with the tools to advertise on Instagram, Waze, Google and Facebook.
What's next?
Real estate is an industry on the cutting-edge - and now more now than ever! In a market saturated with amazing real estate talent, these are just a few tips and real estate technology ideas for agents to consider in order to save time, build impactful businesses, and rise above the competition.
Request information! Generate contracts at the speed of light and sell more with document automation. Find out more about Bigle Legal platform.