Legal Industry Trends: Turn Transparency Into Your Strongest Asset

By
Sergi Meseguer de la Guardia
·
3 minute read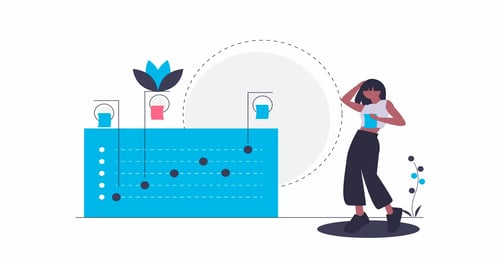 Recently, GQ magazine published a group photo featuring popular Silicon Valley tech executives on a trip to Italy. The photo included 15 men and two women - however something in the photo looked off. As Buzzfeed News discovered, the female CEOs had actually been photoshopped in - and consequently, people on Twitter weren't very happy about it.
There's no doubt that transparency is key for building trust in today's business environment. And not telling the whole truth is not only a big faux pas for the brand, but also damaging to the group(s) that aren't privy to what's going on behind the curtain.
Of course, it's no different for the legal industry. Law firms have been criticized for their non-transparent billing practices and for their wide gender pay gaps, and employees and clients alike are urging firms to promote better visibility.
In fact, we're calling transparency one of the biggest legal industry trends in 2019. Here is how it can help to retain clients, recruit staff, and build a better brand:
Recruiting staff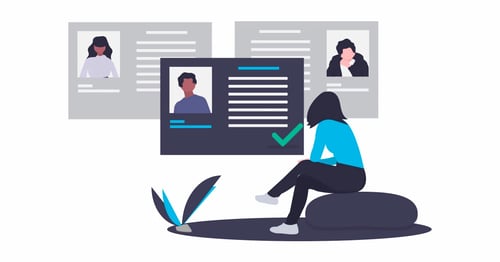 Law firms have been denounced for their large gender pay gaps. According to this study published by Reuters, the average male partner at tops US firms make significantly more than their female counterparts, with men earning $959,000 and women $627,000.
It's obviously not a great environment for legal professionals to be hired into. And to retain the best lawyers, firms must not only be transparent about their pay structures and hiring processes, but also work actively to improve them.
The Law Society of England and Wales published recommendations in 2018 on how to report gender pay gaps in the legal industry. It included reporting full time equivalent compensation gaps, partner bonuses, and separating equity and non-equity partners.
Since then, a number of firms have reported figures. Macfarlanes in London, for example, revealed male and female partners have an average pay gap of 55%. Of course, the numbers are less than exceptional. But being transparent is the first step to improving, and it's definitely one of the biggest legal industry trends to follow in 2019/2020.
One U.K. firm, 5 Essex Court, also publishes a report on how it selects new hires each year, to demystify the application process and retain its inclusive culture. If you're interested in doing something similar at your firm, you can check out the report.
Retaining clients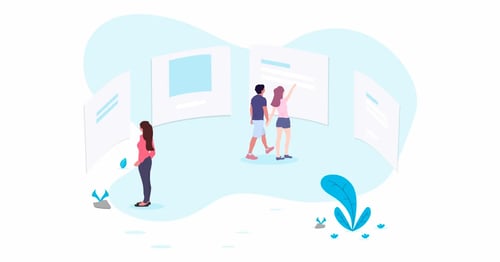 The legal services market has been impaired by its lack of transparency, according to a year-long study into the industry by the UK's Competition and Markets Authority (CMA).
The 2016 study stated that consumers "generally lack the experience and information they need to find their way around the legal services sector and to engage confidently with providers. Consumers find it hard to make informed choices because there is very little transparency about price, service and quality."
Many large, global firms still use billable hours. Unfortunately, this can be opaque and cause clients to be wary of how firms are pricing their services. There's also a lack of lawyer reviews, which makes it difficult for clients to compare the law professionals for hire and feel assured they're choosing the right people to represent them.
However, being transparent is all about building trust. It can help to erase any suspicions clients have about firms offerings - and better yet - help firms to recruit and retain more clients.
In fact, small businesses 22% more likely to hire legal counsel if they have access to pricing information up front. And with almost 70% of businesses saying cost is a barrier to obtaining legal counsel, this can help to increase a law firm's market share.
Actually, displaying transparent prices is now required by the Solicitors Regulation Authority in UK for lawyers practising in a number of areas. You can now check out the new rules. here.
Offering clients the opportunity to post reviews on the company website is another good way for firms to embrace transparency. It holds lawyers accountable for their work and gives them credit for a job-well-done. Most importantly though, it provides potential clients with more visibility into what type of service they can expect.
Overall, developing a culture of honest communication with clients will absolutely set the firm up for success - and help to keep customers happy along the way.
Building a brand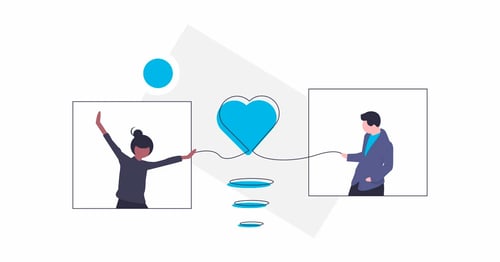 Now we know that transparency is crucial for employee and client retention.
However, transparency doesn't mean much if law firms aren't publicizing their efforts to build it into company culture.
Transparent practices help to create a stellar brand. Take what outdoor clothing company Patagonia is doing, for example. An entire section on their website, called Inside Patagonia, is dedicated to the company's environmental and social responsibility efforts.
It covers how they succeed and where they might fall short. Their blog also taps into similar themes and publishes personal essays and Q&As that delve into powerful travel stories from around the globe.
While not an example from the legal industry, law firms could take note. Publishing well-reported content will set your brand apart.
Following Patagonia's example, there are several areas open for exploration:
Your firm's mission to increase diversity
Your efforts to close the pay gap
How you are contributing to the community
How you are reducing client costs
Law firms can also leverage social media to highlight transparency. Publishing behind-the-scenes video about what it's like to work at a firm can help to garner the interest of new recruits, and make it easier to interact with the firm.
A new, open legal services industry
Transparency is absolutely essential for law firms today. It helps to create a better culture for employees and build trust with clients. Overall, it builds better relationships across the board - that's why we've named it one of the top legal industry trends this year.
Has your law firm been working to develop more transparent processes? We'd love to hear about them. Let us know in the comments below!