CLM: how to get the full benefit of legal tech for your business

By
Bigle Legal
·
3 minute read
Contract Lifecycle Management (CLM) is the key to efficient contract management in all sectors, from the creation of legal documents to their electronic signature
A Contract Lifecycle Management (CLM) solution brings great benefits to companies when it comes to all the work involved in contracts. CLM is a tool that facilitates, economises and secures the management of legal documents of organisations in any sector and must have certain specific functionalities so that companies can make the most of this technology.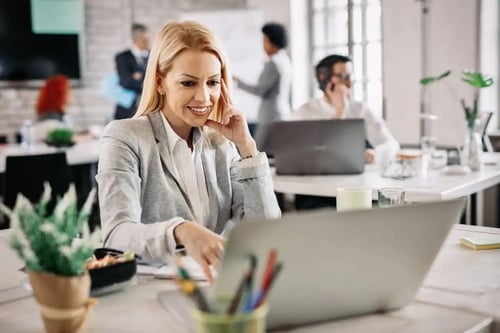 Any professional who works with legal documents on a daily basis is aware of how tedious all the processes involved in the life cycle of contracts are. If you think about it, the traditional way of managing them is slow and inaccurate. Legal documents affect virtually every area of a business, so having a CLM solution that streamlines these processes will reflect on the overall well-being of all businesses.
CLM technology is one of the most disruptive innovations of the decade. It goes directly to an everyday tool such as contracts so that creating and managing them is a simple, effective and error-free process. Learn about the key functions that a CLM should include in its services, and how each of them adapts to your business needs.
Key functions that a good CLM should include
Knowledge centralisation
Many legal documents remain untraceable in remote folders on local drives on each worker's desktop. Others are misplaced or even lost. A suitable CLM centralises contracts effectively: thanks to its cloud platform, it makes all contracts instantly available, up to date and compliant with all internal company regulations and current legislation.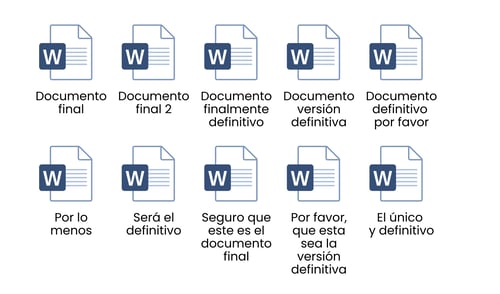 In contrast, without a CLM, lost or outdated contracts can become a headache for companies. Processes become inefficient, and sales and negotiations are interrupted, not to mention the legal problems of various kinds that they can bring to companies. Contract Lifecycle Management serves to mitigate and even avoid the various legal contingencies from improper contract management.
Securing the contractual process
The vast majority of contracts contain sensitive and private information such as personal data, company data or confidential information. High-security standards are the key to a complete CLM, ensuring the confidentiality of the information and advanced security protocols.
It is necessary for the CLM to have an assignation of profiles that can be configured and adapted to the client's needs, so that the software users, depending on their role in the team, have certain permissions or others within the contractual process. Viewing, commenting, editing... Each worker will have specific roles.
Organisation of contracts
The storage of CLM contracts, in addition to being centralised and secure, must be in the cloud. This helps keep different people, teams, and even locations of the same company connected while making it easy to telecommute or coordinate with third parties.
In addition, locating the contracts on a single platform in the cloud makes them more secure and accessible for the company. A CLM should contain an updated database in the cloud, version history and clause repository with up-to-date information. The organisation by different views is another outstanding functionality: it allows contracts to be viewed based on the desired filters (for example, pending review, sent for signature, signed...), in order to manage and organise them by priorities as the user wishes.
Tracking and alerts
The CLM views track contracts effectively and send notifications to teams with the following steps to be taken or set reminders and alerts not to miss a single step. This helps to keep different people, teams and even sites of the same company connected while making it easy to telecommute or coordinate with third parties.
Document automation
Let's not forget another main point of the contractual process: what about the creation of contracts? Thanks to document automation, any user, internal or external to the company, can create a tailor-made contract without errors without the need for legal knowledge. By answering specific questions, as if they were a form, the contract is ready for review in less than five minutes.
Electronic signature
What about electronic signatures? A CLM that covers the contractual process from start to finish should include among its functionalities an advanced electronic signature that is secure and binding. Signing through electronic devices is already more secure than signing on paper, and you don't need to hire another provider if you have a complete and up-to-date CLM with the latest trends in legal tech.
Open up to a world of facilities thanks to CLM
This is just the beginning. CLM brings together different solutions into one and gives departments the agility and collaboration that allows them to focus on their tasks and forget about endless paperwork.
Learn first-hand about Bigle Legal's CLM, and provide your company with a tool that distinguishes you from the competition and gives your employees superpowers.