Law Firm Profitability: Attract Startups and Tech Companies as Clients

By
Sergio Esteve De Miguel
·
6 minute read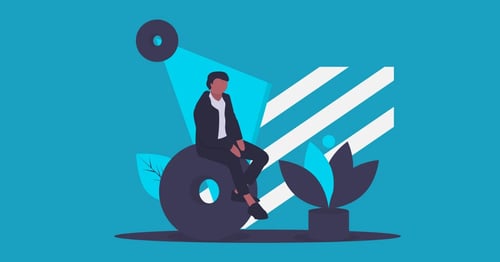 Start-up companies provide enormous economic growth prospects and employment opportunities in all countries across the EU and other parts of the world. According to Start-up Club Europe, a staggering 4.5 million people worked in 830,000 companies across 20 EU start-up hubs in 2017.
For the thousands of existing start-ups, their future success will partially depend on the extent to which they have invested in legal advice throughout their journey.
Without investment in legal expertise, they risk having the wrong company structure, becoming involved in contractual disputes, losing their intellectual property, being unable to move premises if their business takes off, facing employment-related problems, and many other potential issues.
At the same time, many modern law firms are struggling to win clients among startups and technological companies.
Let's find out why start-ups need legal input and guidance from the outset (even if they don't realise it), what you can do to attract their attention and how to retain them as valued clients.
What are the benefits of working with start-ups?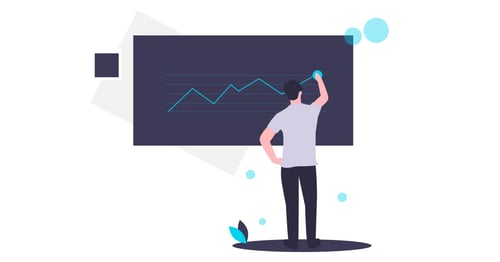 The reasons for law firms to actively seek to work with start-ups are compelling and numerous.
First of all, start-ups are often blazing a new trail in their industry and competing with other global players to establish themselves as market leaders.
Therefore, working with start-ups is simply exciting! It often requires a very dynamic and rapid approach by lawyers to ensure that these new entities have everything they need in place at each stage.
The key stages that each startup goes through are:
Stage #1: Early stage
Stage #2: Seed stage
Stage #3: Growth and establishment
Stage #4: Maturity
Stage #5: Acquisition
Secondly, while there is a risk that start-ups will not succeed, as there is for any new business, the rewards are also potentially higher. If they are successful, they will need constant legal input at each stage, from initially determining the optimal business structure, creating co-founder or partnership agreements, to providing options for exit strategies and sale of the business at the other end of the process.
So, in short, why should you work with a start-up? Because they are exciting, dynamic, need expert legal advice from the outset, and if they succeed, will provide a strong source of revenue and create a stronger brand for your law firm.
Common legal mistakes made by start-ups (which you can help to avoid)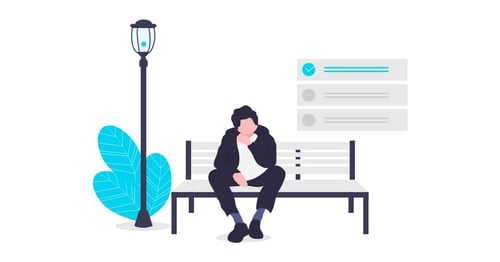 Creating and managing a startup involves a lot of time and effort, while the resources are usually limited. In many cases, legal issues are just one of the numerous problems to solve, which forces founders to rush and make dangerous mistakes. Needless to say, all this increases the need for constant work and collaboration with law firms.
Let's analyze the most legal common mistakes made by startups all over the world.
1) Buying off-the-shelf legal documents and agreements
There is often a temptation for start-ups with little cash to use off-the-shelf document templates or even to borrow another firm's agreements to save money.
However, what most start-up entrepreneurs don't realise is that far from offering protection, this approach could easily cause their business to fall flat immediately.
Often the copied documents are not suitable in the jurisdiction of the start-up, are for different business models, or don't include specific scenarios which the business may face; in short, they are not fit for purpose.
For the relatively small costs involved, all legal document must be bespoke to the needs of the company, especially if your company is using modern document automation software.
2) Not ensuring all legal foundations are in place first
The foundational legal advice law firms provide is crucial, and as if this is not done with rigour, start-ups risk becoming bogged down in disputes before they have had the chance to develop.
For example, they must have a founder agreement - this should outline who are the major shareholders, what they are putting in, what share of the business they own, what happens if a founder leaves, salaries, and their role in business decision making.
Even the big firms have got this completely wrong and paid the price as a result.
Take, for example, Facebook: Mark Zuckerberg and Eduardo Saverin (both co-founders) didn't draft a founder's agreement detailing their share of the profits. As a result, Zuckerberg was able to significantly dilute his co-founder's shares. A complete co-founder agreement could have saved Saverin many millions of dollars.
In addition, there are matters such as non-disclosure agreements, commercial leasing agreements, product licensing matters, distribution and sale agreements, intellectual property (IP protection), and employee incentive schemes - to name but a few.
3) Not thinking ahead
As start-ups progress so rapidly, they can often find their legal documents soon become out of date and not fit for purpose.
One area where this is common is in relation to commercial premises leasing. Many businesses will enter into a commercial lease agreement which allows them to start-up, but there is little or no consideration of what may happen if the business actually succeeds.
Another scenario is that their business premises don't allow them to switch business strategy or market focus. To illustrate, if they want to switch to an automated warehouse to cut costs and cope with orders, they may need to move entirely. However, if the lease agreement has no provision for a favourable 'break clause', this may cost them dearly, and even prevent their change of strategy.
How can law firms connect with prospective start-up clients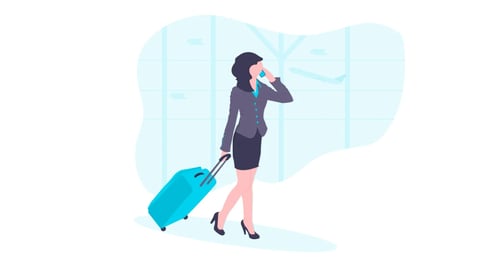 There are two main challenges for law firms seeking to partner with start-ups:
The first, as we have already established, is that many will automatically want to avoid the cost of legal expertise at the outset, promising themselves they will do it properly when they start to make money.
Secondly, because they are a start-up, they may not yet have a presence of any type – even a website, or social media account. But, since you want to engage with them at the earliest inception stage, you need a way to attract their attention in their first few months.
Some ideas for marketing startups are:
Market yourself as a specialist law firm for start-ups. Many law firms don't directly appeal to start-ups. By doing so, you will stand out and make sure potential clients know you understand the challenges they are facing. You can also add startups as another area of your specialisation - meaning it is not necessary to completely change your identity.
Consider using Linkedin and Twitter posting and advertising as a way to position yourself to entrepreneurs.
Opt for content marketing as a way to create leads. Many startup founders have to learn everything on their own. That is why publishing credible information that will help them build their business and deal with legal challenges will be much appreciated. At the same time, you can use your content to showcase them that even startups (and especially startups) need to work with law firms.
Once you get readers to the blog, collect their emails and use email marketing automation to build personalized communication with these people. Founders and managers in startups are much likely to engage with such types of communication and will value your approach (especially since many modern law firms still don't apply any of these techniques).
When you speak to a prospective client, get to the point – entrepreneurs appreciate straight forward business advice, especially if it helps them succeed.
Attend networking events in your local area which attract start-ups.
Create packages which appeal to start-ups – advertise this wherever you can.
Provide flexible financing – perhaps consider a fixed monthly fee arrangement, rather like a 'lawyer-as-a-service'.
Offer to meet start-ups at their office – often start-up entrepreneurs are so busy they can't spare the time to visit a law firm office. By going 'on-site', you will also get a better feel for the culture and ethos of their business and people; it will also score you points in the eyes of the prospective client.
Market your services in start-up publications. Opt for guest posting and sponsored posting, as well as collaborations with experts and influencers in the relevant fields.
Get to know the start-up landscape – the challenges, the successes, the trends, the people – this way you will understand their perspective and be able to tailor legal advice to real-world needs.
Great sources include:
How can your law firm retain start-up clients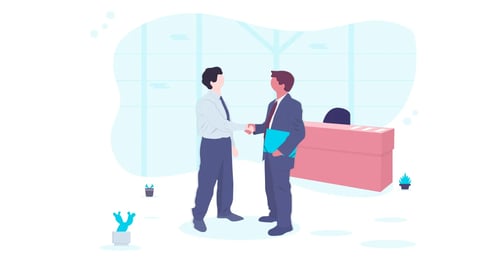 By offering your services at a fixed recurring fee, you will increase the likelihood of retaining start-up businesses as your loyal clients. In part, this is because their costs are evenly spread over time.
Besides, this approach fosters a closer partnership between the law firm and the start-up, as your lawyers will be constantly and regularly engaged with their team.
In contrast, most legal engagements are one-off or short duration, which therefore do not allow relationships and rapport to be established over time. To further increase this effect, ensure your team spends time at your client's offices on a regular basis.
You should also make sure they get to know all of the team, understand their legal pain points, and seek to resolve them. For this, you could consider doing the exercise of building your target personas.
Another aspect of retaining start-up clients will be your ability to be proactive and to anticipate their needs. By understanding their sector and their business stage, you can recommend legal strategies which can add value to their business or offering. For instance, you may be able to recommend licensing, funding, divestment strategies which had not been considered.
Final words
If you can position yourself as a commercially savvy, low-risk, high reward, legal partner for start-ups, which understands their challenges, while being proactive and providing flexible financing options, you will be in high demand.
Not only will they benefit, but your lawyers will also be invigorated by having the opportunity to work in a high-pace, dynamic, and potentially ground-breaking start-up company.
Given the rate at which new start-ups are being created across the EU and beyond, by demonstrating your firm regularly plays a pivotal role in the success of these businesses, start-ups will readily engage your services.
Finally, one day when they grow to be a well-known established business, your brand will benefit by association.