Top 10 Proptech Blogs & Real Estate Magazines to Read in 2019

By
Sergio Esteve De Miguel
·
4 minute read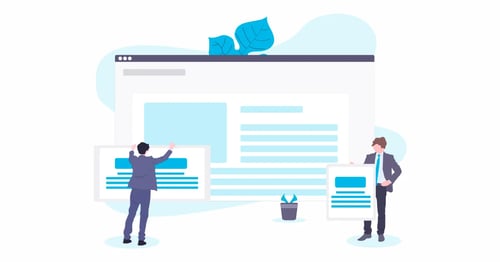 Just as the legal industry is undergoing a rapid digital transformation, so too is the real estate sector, as new technology emerges to improve the way that people promote and develop property around the world.
There are plenty of game-changing proptech solutions out there, altering how customers buy and sell, and giving sector professionals new tools to improve the way they do business. Yet with so much change, it could seem impossible to keep up.
That's where dedicated blogs and magazines come in. Here to help professionals streamline their services and stay ahead of the game, these 12 titles could well be the best real estate magazines and proptech blogs to read in 2019.
Best For Real Estate News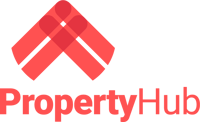 Property Hub started life as a weekly podcast, created by entrepreneurs Rob Dix and Rob Bence, with the aim of showing people what property can do for them. The podcast is still going strong, providing news and essential resources for investors, but due to its popularity, the duo has also established a magazine to help you succeed in the sector.
The best place to go for knowledge, in-depth analysis, inspiration, case studies, property trends and location guides, Property Hub offers global take-aways that all industry companies can benefit from.

Undoubtedly, Inside Housing will be one of the most impressive real estate magazines to read in 2019. This multi-award-winning UK-based mag is aimed at housing professionals and offers news, unique features and ground-breaking analysis on the state of the sector.
As well as its printed magazine, Inside Housing provides an online archive of content, exploring the ins and outs of international real estate and British housing, carefully interwoven with political and social change.
Each year, Inside Housing also dedicates an issue to a summary of the year and how it has changed for better and for worse. It also offers a regular podcast, about all things housing!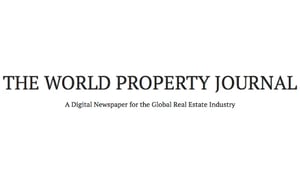 The World Property Journey (WPJ) is a digital newspaper that deals with residential, commercial and vacation real estate news, from the global market. Along with industry trends and data, the online magazine is considered the number one international real estate site in the world.
With a focus on the state of the sector, from climbing mortgage rates to residential rent growth, the WPJ puts the spotlight on global issues, making it one of the most comprehensive real estate magazines to read in 2019.
It also categories its news into countries, regions and cities, so you'll easily be able to keep up to date with that's happening in your part of the world.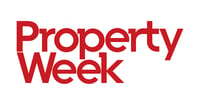 Property Week is the leading news magazine in the commercial and residential property market, dedicated to providing professionals with features, news, opinions and analysis. The magazine's award-winning editorial team is also responsible for producing some of the most well-respected industry reports and special focus features.
From investment news to development opportunities, you won't miss a thing with Property Week. Its website offers readers over 100 news stories a week, as well as annual sector reports.
Best digital publications for PropTech Insight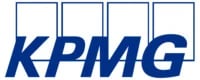 No matter who you are, it's likely you've heard of KPMG. As one of the Big Four accounting organizations in the world, KPMG is a powerful company providing global professionals and firms with financial advisory services. Yet this isn't all that the multinational network offers.
KPMG's proptech blog is a fantastic source of news, providing innovation insight and reports to help you stay ahead of your competition. The company even recently carried out a global proptech survey, which took an in-depth look at the digital transformation that the sector is facing.
On its blog you'll find content from industry experts, on everything from the change in customer expectations to alternative real estate. With top-class surveys and forward-thinking advice, KPMG's real estate site is one of the best proptech blogs around.

PiLabs is the first venture capital firm in Europe to solely back proptech companies, making it an industry leader for capital, networking and sector support. It's no surprise then, that its blog is a wonderful resource for property innovation news.
Whether you want to explore the company's exclusive white papers or read interviews with top companies and professionals, there is something on the PiLabs blog to assist you with your career. As one of the best proptech blogs on the web, this is a great place to start when educating yourself on the ever-changing real estate world.
Best for Both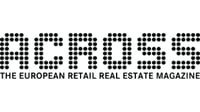 ACROSS is a dedicated trade magazine for retail properties throughout Europe. The magazine explores the realm of modern commercial real estate, providing interviews and expert opinions in its dedicated editorial.
From the latest trends, to country reports and up-to-the-minute studies, its website is an essential source of information, and even offers a seperate section for proptech news. With advice on everything from how to turn properties into brands, to collaborative innovations, ACROSS will be one of the greatest real estate magazines to read in 2019!

A self-proclaimed one-stop shop for all things real estate, Infabode delves into worldwide proptech news, stats and studies, providing professionals with important real estate information, data and views from around the world.
The site also explores sector technology, sustainability and investments, providing you with news and information about anything that might affect the way you run your business.
The company partners with over 650 global companies, including the likes of AEW and Savills, who each provide expert content across its 500,000-plus web pages. It's for this reason that Infabode is one of the very best proptech blogs around, covering everything from developments changing the way people live, to insight into long-distance investing.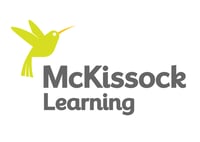 McKissock's role is to help professionals advance and improve their careers, offering a range of educational development courses through its accredited platform. Aimed at real estate professionals, property appraisers, home inspectors and land surveyors, the site also features a dedicated blog - the perfect place for key industry information.
With how-to guides, career development posts, thought-provoking articles and a vast amount on the benefits of proptech tools, this site is perfect for professionals looking for guidance on everything from real estate law to balancing your social life with your career.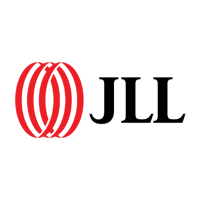 Another big player in the business world, JLL is the second-largest commercial real estate services company on the planet. No wonder then, that its Trends & Insights blog is an informative platform for proptech news and real estate reports.
The blog offers easy-to-digest posts that cover everything from finding balance in your personal life to how buildings can create communities. Yet the blog is also a fantastic source for in-depth, targeted reports and surveys from across the infrastructure industry
Do you know other real estate magazines and proptech blogs we should add to this list? Let us know in the comments!