How CLM, AI and the metaverse will drive the future of the real estate

By
Bigle Legal
·
5 minute read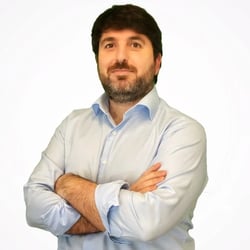 Gustavo López Pecho is the CEO of API Catalunya – Colleges and Association of Real Estate Agents. Graduated in Business Sciences, Business Administration and Management, he has been part of the organisation for more than 16 years. He deals with all his partner agreements, both with suppliers and other service partners, covering the whole technology area, "so I think that's good enough for me" [he laughs]. At the head of an organisation with more than 60 years of history, López analyses the impact of technologies such as Contract Lifecycle Management (CLM) on the day-to-day work of real estate agents and how they adapt and will adapt to advances that are already palpable, such as the increasingly common Artificial Intelligence (AI).
The Association of Real Estate Agents of Catalonia, together with the Associations of Barcelona, Girona and Lleida, is responsible for the registration of more than 3600 agents in Catalonia in Spain, and for being their voice in front of the Administrations, for having their civil liability and surety insurance in force, for providing them with legal, tax and labour advice and for offering them a platform full of services.
In the words of Gustavo López, the objective is to "provide them with all the tools they need in their day to day".
Bigle Legal: What do you offer your partners on that platform, what are its main strengths?
Gustavo López: Through our website, apiplataforma.com, we offer a wide range of technological solutions, content, training and consultancy. We have been very involved in the technology sector for more than five years, and we try to get to know all the prop-tech companies in Spain; we are mainly interested in B2B or B2B2C, those that provide services to real estate agents or to clients through agents, although we are also aware of B2C and C2C. This knowledge is what helps us to be connected to more than 80 prop-tech from our platform.
"One of our goals with integrations is that agents, from as few sites as possible, with as few clicks as possible, get the best possible service."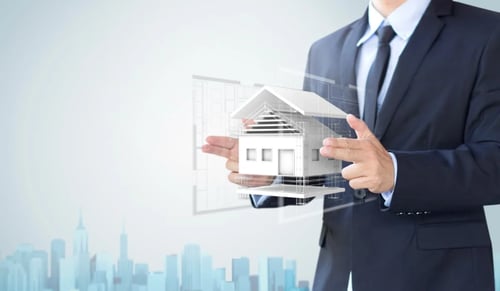 Why did you decide to collaborate with Bigle Legal, and how did you get to know us?
We have known Bigle Legal for quite some time, and have always been aware of the quality of the services they offer. Prior to the pandemic, we made an initial agreement with Bigle Legal, but the arrival of Covid-19 forced estate agents to adopt technology such as that offered by Bigle Legal and, as we already had an agreement in place, we just needed to improve the integration we had with them.
This is one of our goals with integrations: that the agents, from as few places as possible, with as few clicks as possible, have the best possible service. In this sense, Bigle Legal is one of the best providers in Spain. I think there is no doubt about it, the sector should recognise it; At least in my humble opinion, it is so.
Thanks for the compliment! Without

the

product and support team behind our platform, it would be impossible.

With regard to the real

e

state sector, how do you assess the current level of digitisation? And the implementation of specific technological solutions? Is there much work to be done in this area?
As in any industry, there is a lot of work ahead, but I think that there is fake news embedded in everyone's brain that makes them believe that real estate agents do not use technology, which is false. Think that portals like Idealista were born more than 20 years ago and real estate agents, from day one, adopted this technology, just like they do with others.
After the portals came to the management software for real estate agencies, in which the agents have the information of the properties to publish it in the portals, the information of the clients, to create demands, agendas, etc. Therefore, we are talking about more than 15 years of adoption of this type of technology -practically all real estate agents use real estate CRM, publish on portals or use digital property valuers.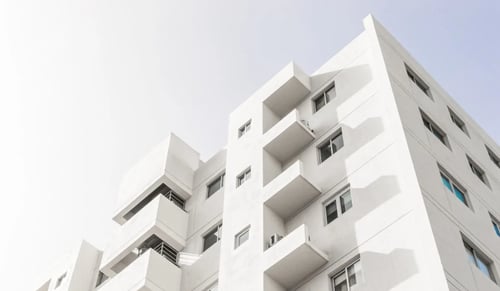 In the end, the pandemic helped the adoption of other types of digital tools, such as Bigle Legal, to digitise contracts or others to digitally sign and connect through Zoom video calls. When they talk about the sector not adapting, I think it is a very big lie because the agents are very adapted and very quick to adapt to changes.
I think real estate agents adapt to solutions like CLM and in some cases, very quickly; Like any entrepreneur, they want to adapt and have everything as digitised as possible. We all want everyone in a company to use solutions that enable high traceability and make life easier for their customers... we all want this.
"Having, from one place, full control of documentation, signature and traceability of the customer relationship should be priceless. It should be almost mandatory."
Regarding the CLM, what are the main problems that Contract Lifecycle Management solves,

in this case Bigle Legal's, solves for real estate companies?
This type of solution, first of all, allows agents to have a place where they can have all customer contracts digitised. The fact of not having the contracts stored anywhere, but in a cloud-based software in the cloud, digitised and ordered, with the signature of the clients, the dates, the times, who signs and who does not. It has great value. Not only that, but the CLM offers full traceability of the activities that have taken place, the creation and opening of contracts... Having, from one place, full control of documentation, signature and traceability of customer relationships should be priceless. It should be almost mandatory.
In the specific case of Bigle Legal, would you highlight a specific functionality?
In my opinion, the good thing about Bigle Legal is that in a single platform you have everything in document lifecycle management: not only the control and maintenance of your digitised documents, but also traceability, usage, customer signatures… The conglomeration of uses that it allows is the most important of Bigle Legal. If I can have it all in one, why am I going to use three tools? In the end, like any user of any solution in the technological world, the fewer clicks and fewer passwords you have to enter, the better.
Why would you recommend a real estate agent who is not familiar with this type of tool to use it?
The main thing is two points that Bigle Legal brings together. First, I would recommend it for having highly sensitive information in the cloud, client information, contracts and documentation. It is essential not to store them on your computer but in the cloud, with someone protecting them, while having them digitised and ready to be sent when necessary. Second, for the traceability of everything that is happening concerning the documents. I think it's another almost magical aspect that should never be lost sight of.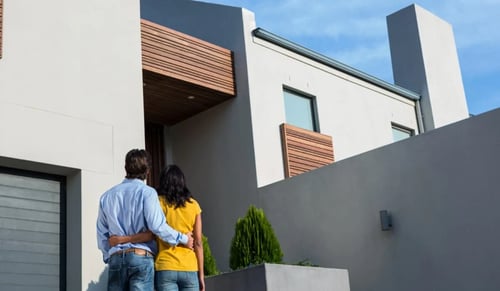 How do you see the use of technology evolving in the future of real estate?
I think the metaverse will be one more communication channel in the future. I don't think it will be a sales channel in the short term because for that we should all be installed in Web3 and there is still time left. I do think that it is an interesting channel between the citizen, the agents and us. It's clear to me that it won't be long before we have metaverses where people can interact with each other. Why not have a metaverse in which to show my client videos, documents or images applied to real estate?
In addition to this, Artificial Intelligence (AI) will greatly improve our lives. A real estate agent, who receives 200 messages in three hours, can use AI capabilities to respond to an avalanche of customer service requests. The intensive use of AI in many areas is going to be an improvement, something that everyone understands after the Chat-GPT 3 boom.
I would also like the union of big data, machine learning, and AI to be able to convert real estate studies or valuations into predictions of the needs that citizens will have in the future, in order to be able to put it in their hands before they even ask for it. Last but not least, I think other small technologies will come. I am a big fan of augmented reality, which allows you to see reality together with icons and sensitive information.
Finally, what is the feedback from those real estate agencies that have already implemented our platform?
No news is good news. We have never ever received a complaint from Bigle Legal and we can't say the same for others; not only that, but people recommending it through word of mouth I think this is the best a software solution can hope for. Remember that it is difficult to find positive reviews, because negative reviews are the norm. We form a society that is always complaining, rarely does anyone talk about the nice things, so it should be appreciated that we don't get complains.