Legal Ticketing: alleviating bottlenecks in your legal department

By
Bigle Legal
·
3 minute read
Legal ticketing gives the legal department full control over the requests it receives and multiplies its benefits when combined with an appropriate CLM
Legal departments receive hundreds of requests by email, through messaging services such as Teams, Google Meet or Zoom, or verbally. Due to this manual process, lawyers have serious trouble identifying the status of each request, who it comes from or when it is due. Legal ticketing is an indispensable method for channelling and organizing all these requests: learn about its keys and why CLM technology is the most advisable to implement this system in your legal department.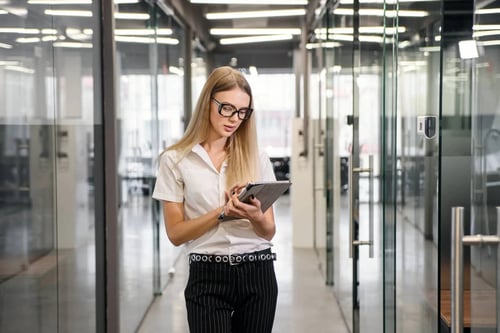 In this article you will find:
What is legal ticketing?
How does legal ticketing work?
How CLM drives legal ticketing for your company
6 benefits of legal ticketing for your company
What is legal ticketing?
Legal ticketing is a method of standardising and channelling all service requests that reach the legal department, a necessary tool to radically improve the efficiency of this area. Thanks to this system, each service request is made by filling out a form that automatically generates a ticket, so that the work associated with each request can be tracked and its status monitored.
This system makes it possible to know the origin of each request, as well as its typology - such as requests for information, creation, suspension or work development- in order to have greater control over the work of the legal team.
Legal ticketing helps to optimise efforts and organise tasks within the legal area, to convert the headaches of an arduous task into an effective and standardised system. This system allows knowing from whom the requests come from, who will be in charge of them, their status, and due date... as well as to establish customized KPIs to be able to measure all this.
How does legal ticketing work?
Legal ticketing consists of four steps for efficient management of legal requests:
Create a request to the legal area through a standardised form.
Ticket generation: this is created through a specific ticket number.
Assignment of requests from the legal area.
Access and visibility. The requester can monitor the phases of the ticket: creation, processing, suspension, request for information, etc.
How CLM drives legal ticketing for your company
A complete Contract Lifecycle Management software includes legal ticketing among its functionalities so that, from a unified tool, it allows establishing this control system in the legal teams, in addition to managing, from beginning to end, the entire contract lifecycle.
The first step in implementing this system is to create a legal ticketing request template that meets the requirements desired by the legal department. Thanks to the metadata technology offered by the CLM, you can customise your template with all the necessary questions when creating the ticket.
It allows knowing the type of consultation - contract elaboration, revision, legal consultation - from which area it comes from or the date, in order to perform an appropriate follow-up. If the legal department is asked to draw up a contract, the form should include questions such as the duration of the agreement, whether it is for a fixed term or automatically renewable, the payment way (whether it is a single payment or payment in instalments), or the description of the obligations of the parties, among others. Keep in mind that the CLM allows a lot of information to be collected that can then be reused in a click to magically compose a new contract, so it is important to identify elements that can be parameterised.
After initiating the application process, documents can be generated automatically from the legal department, as all data is securely stored on the CLM platform.
6 benefits of legal ticketing for your company
The system allows a bird's eye view of all requests received by the legal department. But its benefits do not end there. Using the filters offered by the CLM, requests are sorted according to need, by date, priority, department or type of request, among others. In addition, it facilitates the creation of reports of all kinds, since all these views are exportable in Excel format for analysis and report creation.
This system brings with it six main benefits for the legal area:
Visibilise the work of your legal team and their contribution to the company.
Measure key indicators of the legal area.
Establish a clear strategy, prioritise and focuses the work of the department.
Streamline interdepartmental work with the legal area. Make it more accessible to the rest of the company.
Facilitate the work of in-house lawyers.
Centralise information, create reports and analyse without limits.
In short, legal ticketing is an essential tool for teams but, together with CLM, its potential multiplies the efficiency of your department and allows it to focus on tasks of high human value, leaving behind the disorganisation of tasks and the chaos of unattended requests.
If you have further questions about this functionality, contact our legal operations specialists to discover its full potential for your department.