Metadata: disruptive technology to control your legal documents

By
Bigle Legal
·
2 minute read
Thanks to artificial intelligence, the most comprehensive CLM software offers countless possibilities for contract lifecycle management.
Metadata is a new key functionality for any professional working with contracts and represents a new way of understanding document processes. It allows you to control, find and classify contracts and legal documents in a tailor-made way, offering endless possibilities. We invite you to discover what metadata is and how it works. Similar to magic, but they are the work of artificial intelligence.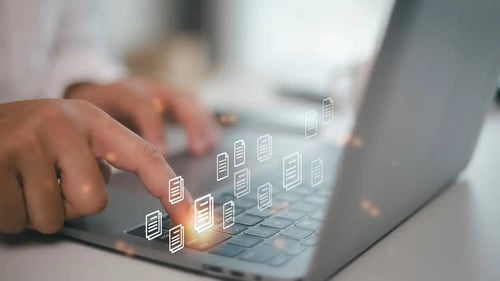 What is metadata?
They are a disruptive functionality included in the best CLM (Contract Lifecycle Management) software. Metadata is data about the data. They allow you to identify specific values of legal documents in order to find, sort and create reports on contracts in an intuitive and easy way.
How does metadata work?
This technology is used to classify and control contracts. The metadata is based on dates, places, quantities, names... Different customisable variables that provide the user with a multitude of advantages, such as the ability to view all the company's contracts at a glance.
Metadata can be generated automatically from a legal document, either by creating a specific set to be filled in during document creation or from a contract automation form.
Thanks to metadata, you can classify your company's contracts and create cascading views to monitor them in your CLM software. Customizable filters allow you to analyze at a glance which contracts are pending signature, which have been created by which department, when they were created, or how much is above certain exclusivity clauses.
Four benefits of metadata to control your contracts
Customise. Define what metadata you want to use in your workspace. They are customisable and adaptable to the needs of each department.
Collect. Add the customised metadata associated with contracts manually by creating your own metadata sets, extract them automatically from your contract data or let your CLM provider provide them for you.
Structure. Structured contract data enables advanced searches and to automate contract management, reducing workload and minimising human error.
Analyse and report. Create views and extract them into an Excel file for in-depth analysis of your legal documents.
Discover endless possibilities with metadata
Metadata can be used for a wide range of purposes and, among many other functionalities, it can be used to produce reports. What today are data that serve to know the status of the document, its signature or its creation date, can become alerts for the future or very useful negotiation information for departments.
This is just one example of how metadata brings versatility and insight into the day-to-day work of departments handling contracts, but the possibilities are endless. Each area of the company that has a CLM with this feature can use it according to their purpose.
Thanks to the metadata, all contracts can be viewed by expiry date to prevent any from expiring or being renewed without first being properly reviewed. In addition, automatic alerts can be set up so that there is no miscalculation in this respect. Likewise, metadata can be used to manage all contracts pending signature, to prioritise them or to streamline workflows.
The most disruptive technology walks hand in hand with the most innovative providers. If you are looking for software to assist you in your legal operations, make sure you choose one that has metadata. The complete CLM should include metadata, as it is essential for the CLM to be among the most complete on the market.
Watch an overview of Bigle Legal's metadata in the following video: