Exploring Legal Data Analytics: Your Ultimate Guide (with use cases)

By
Bigle Legal
·
5 minute read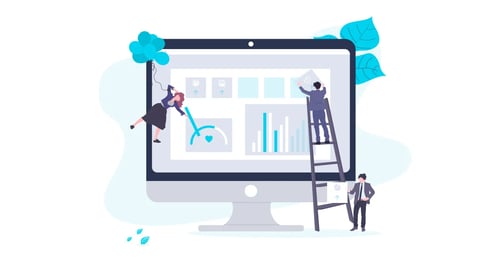 The new world of legal analytics now offers compelling and exciting ways to assist law firms achieve huge operational efficiency and improved outcomes for their clients, often just by making use of existing data sources.
According to research by Gartner in 2018, 70% of law firms state they intend to invest in legal data analytics, but in practice, only 20% are using it to drive efficiency and enable data-driven decisions.
At Bigle Legal, we are passionate about the exciting opportunities this technology can bring to legal teams of all types.
In this article, we will provide a compelling case for how your law firm can be transformed by leveraging legal analytics...in particular:
What is meant by legal data analytics
How legal analytics is already being used
How your firm can quickly start to leverage its potential
Its future in law, and;
Why lawyers should invest time to become confident and acquainted with this new way of working
Ready to dive deeper?
Panning for gold: what is data analytics?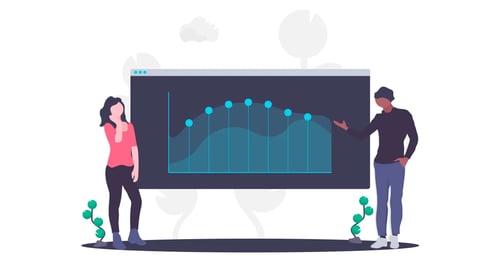 Before we look into the legal applications for data analytics, we need to understand what it is.
Firstly, it is important to understand that data analytics is not a specific technology or set of tools; it is the process of turning raw data into useful insights. There are many ways to achieve this aim, with a wide array of technological solutions and methodologies. As such, data analytics is a science.
Data analysts or scientists work through a model of collecting data, processing and cleaning the data, performing exploratory analysis, applying models and algorithms, and then providing information on which decisions can be made (this is referred to as the intelligence cycle).
In doing so, the vast data put into the system is narrowed down at each stage until only the most important elements remain. Therefore, you can think of data analytics rather like panning for gold. The more you can put in, the more you glean as a result – but to do so requires careful planning, expertise, and vast computing power.
How is data analytics being used in legal practice?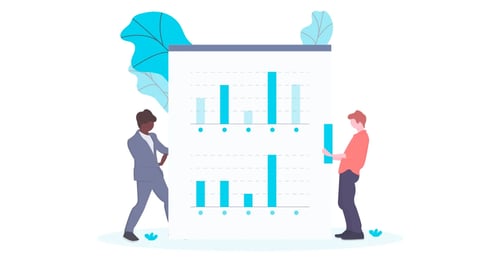 Before we discuss the reasons why many firms are yet to make the leap, we will establish the potential use-cases.
Predictive analysis
Having the ability to predict the probability of winning a case, which judge will provide the most favourable decision, and drawing conclusions about opposing counsel and litigation parties offers a significant competitive advantage to law firms.
This is because rather than investing valuable time and people resources into cases which ultimately prove to be costly or unsuccessful, lawyers can decide whether to take a case on, and if they do, determine a strategy which has the chance of the most favourable outcome.
Where traditionally legal researchers may be tasked with making such assessments, this can be done rapidly and with little lawyer or paralegal overhead. Legal predictive analysis can also help provide accurate cost estimates for cases (based on all historical cases with similar aspects) and then enable law firms to offer fixed priced fees.
It is worth noting, however, that France has recently legislated to ban the use of data analytics to uncover the pattern of judge behaviour in relation to Court decisions. On the one hand, this may limit the potential use of this technology in some countries, but this also serves to illustrate how powerful such analytic methods can be.
Marketing analysis
Savvy legal marketing departments are now using data-driven marketing analytics to provide new insights into their client-base, refine pricing models, and respond to requests for proposals (RFPs).
For many law firms, the overhead of creating pitches and responding to proposal requests can be incredibly onerous. Indeed, capturing the data and information necessary to service such requests is considered to be one of the largest constraints placed on business development teams.
Data analytics can play a key role in automating much of the information gathering process, freeing staff up to complete their roles.
When it comes to targeting potential clients, by analysing data from customer social media behaviour, previous sales information, customer relationship management systems (CRM), web analytics, and email campaigns, law firms are starting to get a highly granular view of who their clients are, allowing them to refine and personalise their marketing approach.
By taking a more scientific approach, marketing teams can compare the results of different campaigns by undertaking A/B testing. This allows them to ask questions such as – which style of blog content do prospective clients prefer, which aspects of our most successful ads and landing pages cause clients to click for more information, and what is it about our emails that makes people engage our services.
This optimisation process can have a dramatic effect on the overall number of successful client engagements.
eDiscovery / legal document analysis
One of the most powerful uses for data analytics for law firms is the ability to make sense of vast amounts of documents to aid legal cases.
Electronic discovery (known as eDiscovery) is the process of identifying electronically stored information (ESI) which is pertinent to a legal case, then systematically preserving, collecting, processing, reviewing, and analysing, that information for production and presentation (this is referred to as the EDRM process).
Traditionally, the discovery (or disclosure) process has been extremely costly and onerous, and this has become increasingly so as the number of emails, documents, videos, audio files, spreadsheets and other types of ESI balloon. This can even prevent law firms from taking on more complex legal cases.
eDiscovery solutions work by applying data analytics principles to automatically find patterns and themes. Then with the aid of predictive coding (or technology-assisted review), which allows lawyers to help train the software using a small subset of the documents, the system makes better decisions, further saving time and money.
Data analytics in the form of eDiscovery offers a perfect opportunity for law firms to drive massive efficiencies in their document review costs, freeing up staff for a higher value and more profitable work.
Options for implementing data analytics within a law firm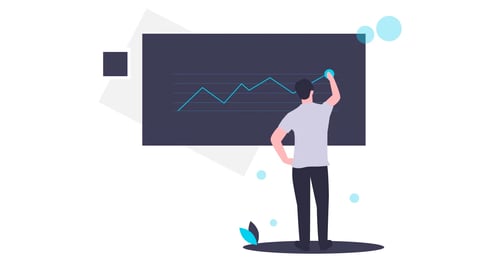 Many law firms will understandably be concerned that the cost and ramp-up time to implement legal analytics within their business may be prohibitive.
One way to greatly reduce the implementation time for such systems and processes is to outsource to specialist legal analytics solution providers, such as:
Many solution providers can manage all aspects of your data analytics needs, including consulting expertise, IT design and implementation, project management, process analysts, training, and even undertaking data analysis on your behalf.
Law firms can also consider data analytics solutions with little or no in-house IT requirement. One such provider is Legalytics, which provides a legal analytics cloud-based solution which can be accessed regardless of location.
Such solutions allow law firms to gain from the latest data analytic technology, including:
Why lawyers should invest time in learning legal data analytics?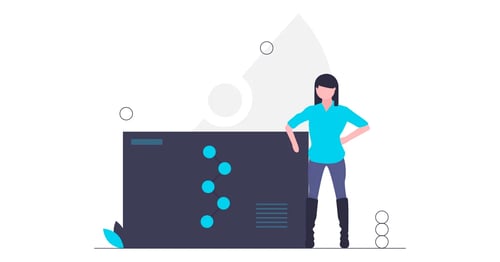 The benefits of legal data analytics are not solely for the law firm; it is important to understand that by embracing and becoming highly competent in this emerging area, lawyers can:
Free up vast amounts of time
Concentrate on higher value tasks which provide greater work satisfaction
Increase their chances of achieving a successful outcome for their clients, and;
Make themselves more attractive to law firms by having a wider set of skills.
Lawyers of the future will not only be expected to study how technology applies to their profession, but employers will naturally expect a robust understanding.
The future of data analytics in law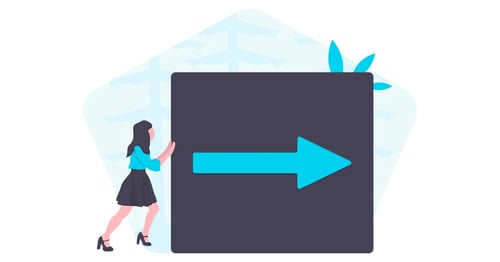 We already see compelling signs of change within the legal industry in relation to technology.
For example, new roles are already emerging, such as:
Legal data analysts
Legal programmers (Harvard Law School even have a course entitled 'Programming for Lawyers')
Legal project managers
So influential will data be in the practice of law, the term 'data-driven lawyer' is now widely used to refer to those whose practice is underpinned by data insights at all stages of the legal process.
In the coming few years, artificial intelligence, and in particular, machine learning, will add to the effectiveness of legal data analytics.
As global law firm, Linklaters, state, "AI-based tools enable more sophisticated data analytics that have the potential to complement and inform the advice that we provide to clients".
What's next?
In 2019, we are only at the start of the evolution of legal data analytics; much more is to come. Not only will legal analytics enable law firms to compete and drive efficiencies, but it can also be used to improve the client experience by ensuring decisions are made which lead to the best possible outcome, reducing time to completion of a matter, and eliminating wasted steps in the legal process.
And if you are still to be convinced that your law firm, or you as an individual lawyer should invest in legal data analytics, consider that this will become the new normal in the next five years.
And when the ability to process vast amounts of data of all kinds in order to make decisions, gain insights, find patterns, and automate processes becomes both essential and normal, firms and individuals who have taken the opportunity to embrace legal technology will find they will remain competitive and thrive in the data-driven world.