How to channel claims thanks to Contract Lifecycle Management

By
Bigle Legal
·
2 minute read
The back-office departments of large corporations receive hundreds and hundreds of external claims per month. This volume represents considerable data and information linked to specific issues. Receiving, processing and managing them in a classified way can be a daunting task. Still, it becomes child's play thanks to state-of-the-art Contract Lifecycle Management (CLM) technology.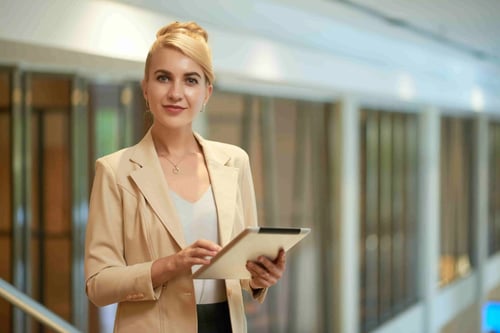 Why? Contract Lifecycle Management is a multi-purpose tool which, if it is really complete, thanks to weblinks, allows companies to set up a system for collecting complaints and covering the entire process that manages them. In 4 simple steps, weblinks greatly facilitate the work of the back office department.
Channel claims through CLM's weblinks
Collect claims with a personalised form
Unify claims on a single platform
Allocate claims
Control claims easily
1. Collect claims with a personalised form
Thanks to the weblinks, create a customised form with the data you want to ask the claimants. With a link, easily share the form and place it in your preferred place, such as on your website. Make the complaint process easy for your customers: they only have to fill it out to register their claims.
2. Unify claims on a single platform
Make the claim registration unified, organised and categorised in your Contract Lifecycle Management platform: the platform will allow you to have all of them in the same place, to classify them and work on them uniformly, create reports or assess the efficiency of the different areas. Forget about having claims cluttered in multiple locations, like folders on the desk or sheets of paper in filing drawers.
3. Allocate claims
Contract Lifecycle Management maximises the work on claims, making it more efficient. After receiving them in the system via weblinks, the CLM allows to assign each claim to specific users on the platform, thus facilitating workflows. Allow your team to be more responsive to complaints and make customer answers faster and more effective.
4. Control claims easily
From the CLM platform, the status of each individual claim can be monitored at a glance View the origin, date, and status of the claim or the assigned user. Similarly, Contract Lifecycle Management allows setting up alerts to follow up on claims and not miss any deadlines.
CLM for different industries
Contract Lifecycle Management, if it has weblinks, enables the massive channelling of claims, regardless of the industry of the company using it belongs. Sectors such as banks, telephony, and airlines deal with hundreds of claims per month. Managing all of them from one platform will help any legal back-office team closely monitor the status of each claim and assess the overall state of well-being of the company's clients.
In contrast to an obsolete and error-prone traditional document process, the most comprehensive CLM technology allows to standardise a common type of process across all industries, to create value for customers and to be able to continuously improve.