Avoid legal contingencies in your company thanks to CLM

By
Bigle Legal
·
2 minute read
CLM software makes legal operations of companies no longer inefficient and avoids leaks, lawsuits or fines of millions of dollars
The legal departments of companies have a very high workload which, at the slightest peak of activity, forces them to suffer endless working days and a list of dozens of unopened emails. Although lawyers are used to working under this kind of pressure, and even though we know that lawyers are made of special stuff, it is inevitable to lose control over the processes that are managed on a day to day basis.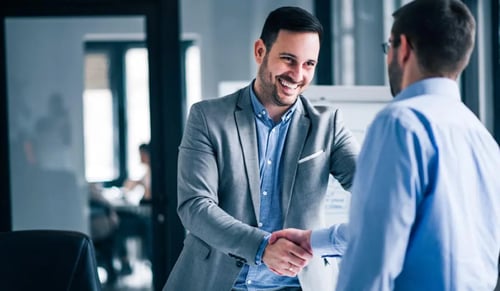 As the legal team manages contracts relevant to their business, the consequences of such a loss of control can be critical for the company. Human error, a poorly drafted document or a failure in approval can trigger very serious contingencies, such as leaks, lawsuits or fines of millions of dollars that can lead to bankruptcy.
In an increasingly digitalised world, the traditional no longer provides stability and security. The prosperity of large companies depends on the proper management of their assets and the preservation of their integrity, something that can only be ensured thanks to technology. A Contract Lifecycle Management (CLM) software streamlines and ensures these processes whose firmness is crucial for the well-being of companies.
A manual process that opens the door to legal contingencies
The traditional process of creating legal documents is manual and mechanical. These are usually prepared using templates in a text editor (such as Microsoft Word, for example) that are shared with different professionals, departments and even people outside the company. Versions change, files multiply, and it is no longer certain who has access to the documents or has modified it.
It should be noted that the supervision of the contract process depends on the legal area. Sometimes it has to delegate to other departments because it does not have the time, and may even take small acts of faith and not review minor contracts. But how serious are the consequences?
Leaks, legal problems and severe penalties
The credibility of a company trembles at the word "leak". Customers, shareholders, suppliers, public opinion... the trust gained in years of hard work can go up in smoke with a leak of personal data. Inside information is key in the business world and losing it or exposing it to the public or to competitors has serious consequences.
Just look at the zeal of companies such as Apple before presenting their new smartphones or that of car manufacturers of any brand: the leak of a photo of the latest model or of a compromising document leads to huge losses for multinationals. But the consequences of this type of contingency, especially those related to personal data, go beyond this, with penalties of millions of dollars and even prison sentences. Legislation is increasingly jealous of user privacy.
A single software to control the document process from start to finish
We are talking about a CLM solution, a software that allows legal departments to decentralize the use of legal document templates, so that other sections of companies can create these contracts and documents in a secure process, without failures and controlled at all times by the legal department in a simple way.
The process is based on no-code document automation technology. A copy and paste template, once loaded into the software, makes the document generation and validation method not only faster and more agile, but also 100% secure. The employee will be able to generate tailor-made documents with peace of mind and it will be much easier for the in house lawyer to monitor the correct functioning of the document process, ensuring compliance and procedural security at all times.
If you are interested in learning more about how CLM technology helps legal departments in all types of companies and sectors to be much more efficient and secure, don't miss our new ebook, Risk reduction in legal departments. Empower your team with the latest in legal tech!