Best TV shows, movies, books and memes about lawyers

By
Sergi Meseguer de la Guardia
·
7 minute read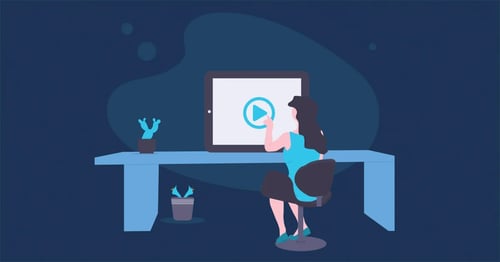 Life as a lawyer tends to be fast-paced, diverse and full of exciting challenges, which is why the profession has become the subject of plenty of awesome movies, books and jokes! Here, we explore the greatest media about lawyers, from must-read books and funny memes to the most popular law-based TV shows around.

TV Shows about lawyers
There are plenty of awesome and realistic law dramas on TV. If you love watching high-quality series, you are going to love this list of the top TV shows about lawyers of all times.
Suits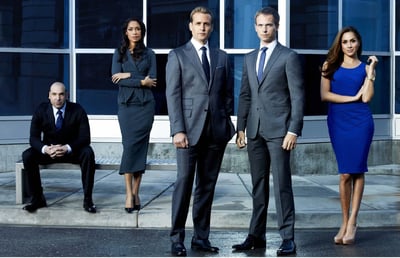 Since 2011, Suits has been entertaining audiences with its quick wit and ever-changing storylines. The legal drama launched the career of Meghan Markle and follows the daily workings of a fictional law firm in New York City.
When Harvey Clifford Specter is promoted to senior partner, he is given the chance to hire an associate attorney. Impressed by Mike Ross's quick thinking, Harvey hires him, despite knowing that he never completed his law degree.
Each episode follows a new criminal case while exploring life in and out of the office. With nine seasons, this long-standing drama is one of the best TV shows about lawyers available!
The Night Of

While Suits entertains with its light-hearted nature, The Night Of offers a look at the darker side of the law. This eight-part crime drama is based on the BBC "Criminal Justice" series and follows a complex murder case.
Pakistani-American college student, Naz, is accused of a crime he didn't commit, after finding himself in the wrong place at the wrong time. As his hapless lawyer attempts to clear his name, Naz finds an unlikely assistant at Rikers Island correctional facility.
Edgy and gripping, The Night Of is one for thriller fans.
How to Get Away With Murder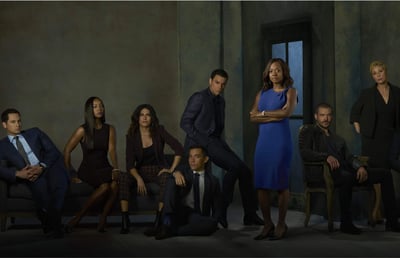 Sharp, clever and full of twists, How to Get Away with Murder follows Annalise Keating, a college professor teaching students about the ins and outs of criminal law. Annalise is also a defence attorney and selects a group of her favourite students to assist her with her latest cases.
However, when a real-life murder takes place, Annalise and her students must put their skills into practice.
If you like a rollercoaster storyline, then you'll definitely think How to Get Away with Murder is one of the best TV shows about lawyers!
Perry Mason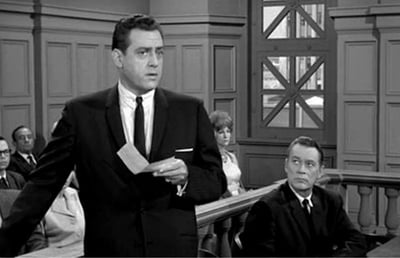 From 1957 until 1966, Perry Mason was our go-to TV lawyer! The popular American show was based on the detective novels of Erle Stanley Gardner (who was himself a lawyer!) and follows a smart defence attorney as he bravely represents clients with apparently hopeless cases.
Yet Perry's smarts means he knows exactly how to win, bringing forward surprise witnesses and excelling at cross-examination, in order to force the real baddie to confess.
Law and Order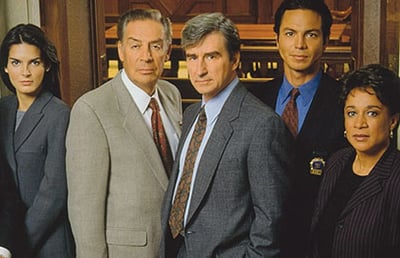 Another iconic American series, Law and Order has become so popular that it is now a franchise. Yet the original is arguably the best. The show started in 1990 and ran for more than 20 years.
Set in New York City, each episode is formed from two parts: first, the NYPD hunt for a suspect following a dastardly crime, before the lawyers take over as the suspect is taken to court. What made the show so good, is that every case had actually recently happened, meaning storylines were partly based on true crimes.
Gripping and cleverly written, Law and Order remains one of the best TV shows about lawyers ever made!
The Good Wife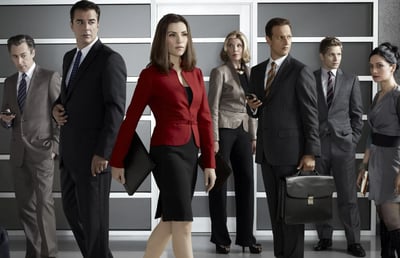 In 2009 The Good Wife hit our screens. The show follows Alicia Florrick in the wake of a humiliating scandal that sees her husband, a former state attorney, imprisoned.
In order to keep her life, and the lives of her children, from crumbling, Alicia puts her embarrassment to one side and goes back to doing what she does best, working as a litigator at a Chicago law firm.
Dynamic and boundary-pushing, this show is one for fans of female empowerment!
Damages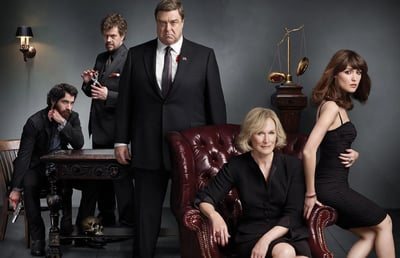 Winner of numerous awards and dazzling with an all-star cast that includes John Goodman and James Gandolfini,
Damages follows Patty Hewes (Glenn Close), a merciless attorney, and her protege Ellen Parsons (Rose Byrne). The show takes on a realistic approach, allocating a whole series to a single legal case.
Each episode also weaves in the difficult relationship between Patty and Ellen, as their professional and personal lives collide.
Movies about lawyers
Movie fans can also enjoy some entertaining media about lawyers. In fact, some of the most popular films of all time are set in and around the courtroom. Here, we run through our favourite law-based movies, where our sector is placed under the spotlight.
12 Angry Men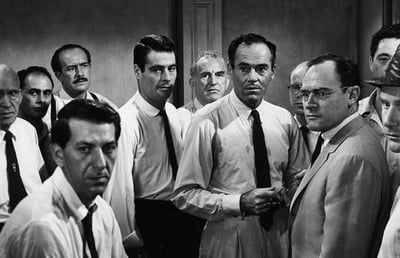 Released in 1957, 12 Angry Men is considered one of the greatest movies of all time. Set in a single location, Sidney Lumet's iconic black and white film follows 12 jury members as they argue over the guilt of a man accused of murder.
Philadelphia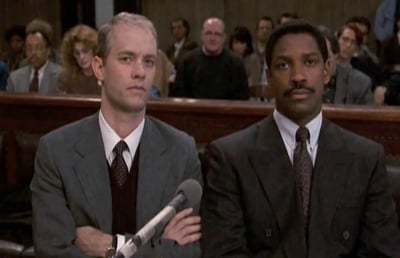 Starring Tom Hanks and Denzel Washington, Philadelphia is an emotional rollercoaster of a film. Dating back to 1993, it follows a man diagnosed with HIV, who is dismissed from a law firm because of his illness. Wanting to prove that he was wrongfully fired, he seeks the help of a homophobic lawyer – the only man willing to take his case to court.
Erin Brockovich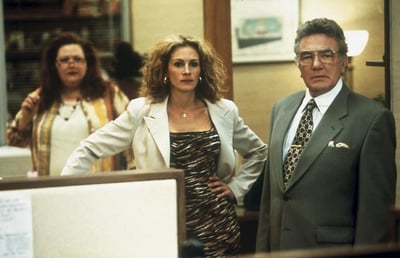 Julia Roberts's iconic 2000 movie, Erin Brockovich, is based on an amazing true story. A down-on-her-luck single mother is hired as a legal assistant after losing a court battle for whiplash. When Erin begins to piece together the wrong-doings of a large power company, accused of polluting California's water supply with devastating consequences, this once ridiculed woman shows her prowess both in and out of the courtroom.
To Kill a Mockingbird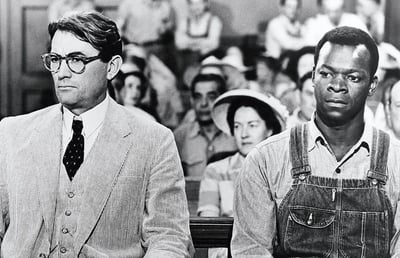 Based on the timeless novel by Harper Lee, To Kill a Mockingbird stars Gregory Peck as Atticus Finch, a successful lawyer and single father to Scout and Jem. While examining the childhoods of the Finch kids, the film also explores race, gender and stereotypes as Atticus helps defend an innocent black men, accused of rape.
Placing his reputation and his family's lives on the line, Atticus works to do what's right, while Scout and Jem discover they must grow up quickly in an increasingly changing world.
The Verdict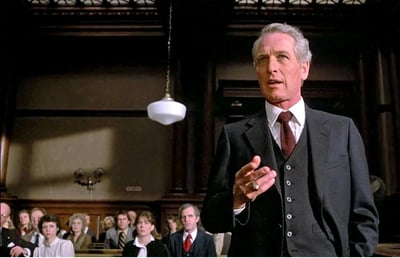 Another classic from Sidney Lumet, The Verdict was written by iconic playwright, David Mamet. Released in 1982, the movie stars Paul Newman as disgraced lawyer, Frank Galvin, who is given a second chance when he comes across a medical malpractice case that he becomes determined to win. Going up against renowned attorney, Edward Concannon (James Mason), Frank must prove his worth while fighting for what is right!
The Devil's Advocate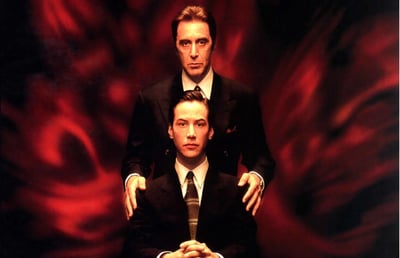 If you're into something a little more sinister, then The Devil's Advocate might be for you.
Released in 1997, the supernatural-horror movie has a star-studded cast and tells the story of aspiring defence lawyer, Kevin Lomax (Keanu Reeves), as he moves his way up the ranks at a New York law firm, headed up by powerhouse John Milton (Al Pacino).
Soon, Kevin's wife (Charlize Theron) becomes tormented by unusual supernatural occurrences, as Kevin begins to realize that his boss is not all that he appears...
The Firm
Sydney Pollack's classic 90s movie, The Firm, is based on the popular John Grisham novel and is another film boasting an all-star lineup! Tom Cruise stars as Mitch McDeere, a promising law student who accepts a role at a notable Memphis firm.
Seduced by the power and money that his new role affords, Mitch quickly becomes entangled in money laundering and murder cover-ups. Soon, the FBI turn up and Mitch is forced to fight for his career, his wife and his freedom!
Memes about lawyers
If you love funny memes about lawyers, then this section is definitely for you. We think these are some of the best online gifs and jokes about the art of law, so prepare to laugh out loud!
#1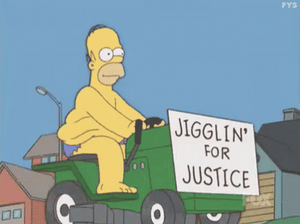 #2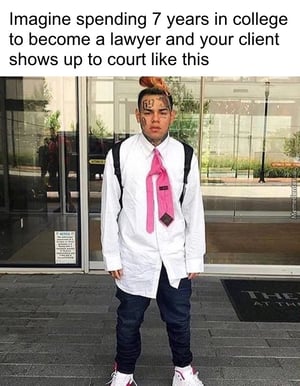 #3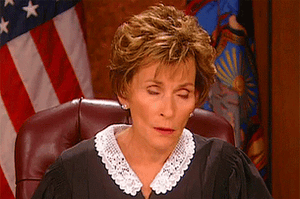 #4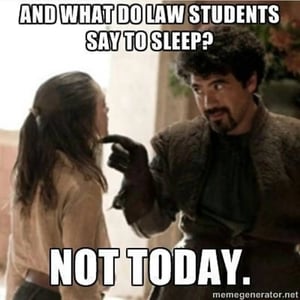 Loving the memes? Find more via Memebase or Pinterest!
Ridiculous news from the legal industry
Just when we thought that the law industry was all about the seriousness of crime and justice, we came across these hilarious news stories. Of all the media about lawyers out there, these ridiculous real-life cases are bound to make you chuckle!
A goat accused of eating public flowers goes to court – and wins his case!
In Sydney in 2013, James Dezarnaulds was fined $440 after police officers caught his goat, Gary, eating flowers from the gardens of the Museum of Contemporary Art.
The magistrate confirmed that she felt that Gary had not intentionally vandalized the garden and the case was dismissed. Gary did not give evidence in court, but Mr Dezarnaulds's fine was dropped - a win for both goat and man!
Bud the parrot becomes a witness in a Michigan murder trial
In Michigan in 2017, a parrot named Bud became a witness in a murder trial, after its owner, Glenna Duram, was found guilty of shooting her husband. The crime took place in front of Bud, who afterwards repeated "Don't shoot", giving Glenna away to the police officers investigating the crime.
Dr Dre loses trademark battle with gynaecologist Dr Drai
Last year, rap icon Dr Dre took a Pennsylvanian gynaecologist, Dr Drai, to court in order to protect his trademark name. Dr Dre claimed that the similarity between the two titles would cause confusion, but the US trademark office disagreed!
Dr Drai, an author and public speaker on women's health, was declared free and able to continue using the name, despite its likeness to the rap star's renowned pseudonym.
Man's traffic ticket dismissed, after he convinces a court that his cell phone was actually a hash brown
In 2018, Mr Stiber from Connecticut was fined $300 for apparently driving while speaking on his cell phone. Following an extensive year-long court battle, Stiber was able to prove that in fact, he was eating a McDonald's hash brown at the time of the crime.
His lawyer stated that the lip movement the police witnessed was actually chewing. Stiber won his case, but did leave with a bill somewhat larger than the fine he originally received…
Books about lawyers
Next, we've selected a few of the best law-based books around. From self-help titles to professional assistance from industry professionals, these are our favourite lawyer reads out there!
The Happy Lawyer: Making a Good Life in the Law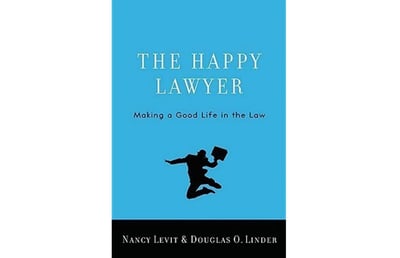 Written by Douglas O. Linder and Nancy Levit, The Happy Lawyer: Making a Good Life in the Law explores how to be happy while pursuing a career in law. Even though lawyers benefit from fantastic incomes and career highs, seven in ten attorneys are unhappy at work, according to a poll.
This book explores the reasons behind his dissatisfaction and offers guidance and tips for happiness at work.
Storytelling for Lawyers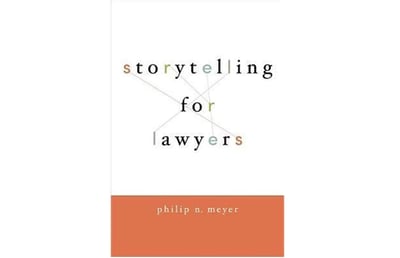 Lawyers are known for their incredible way with words, and their ability to construct stories in court. Storytelling for Lawyers by Phil Meyer explores how lawyers go about telling tales in order to win their cases. Aimed at legal professionals, teachers and students, this book is a tool kit to help you perfect your courtroom narratives.
The Anxious Lawyer: An 8-Week Guide to a Joyful and Satisfying Law Practice Through Mindfulness and Meditation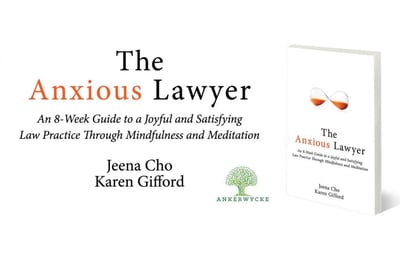 If, like many working professionals, you struggle to switch off after a long day at the office, then The Anxious Lawyer is for you! This book, written by lawyers for lawyers, offers an easy-to-follow guide to meditation and mindfulness, to help you relax when you're not at work!
The Monk Who Sold His Ferrari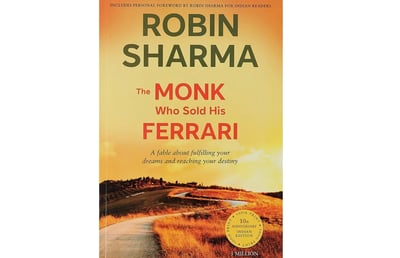 With an intriguing title, The Monk Who Sold His Ferrari is an international bestseller by Robin Sharma. Sharma quit his job as a litigation lawyer aged 25 and this self-help book tells the story of the spiritual journey he undertook in the wake of this life-changing decision.
If you're looking for a powerful non-fiction read that will enable you to live a more balanced and joyful life (guided by someone who's been there), then this one is for you!
That's all Folks...
We hope you've enjoyed our exploration of the world's best law-based entertainment! We know exactly how amazing and diverse a career in law can be, so we love reading and watching all about our amazing sector - and we hope you do too.
If you know of any other books, movies, shows or memes that you want to share with us, send us your ideas and we will try to include them in any future updates of this article.