Lawyers: how does a CLM avoid stress when returning from a holiday?

By
Bigle Legal
·
3 minute read
The return to the office is here, but CLM technology ensures it doesn't become a stressful process.
Those long-awaited holidays have finally arrived. But, just as they arrived, they are coming to an end. The return to the office is already underway, and, in many cases, it comes with a corresponding ration of stress. To make a smooth transition from a period of total disconnection to a period of hustle, and avoid a painful return to school, find out which practical tips will allow you to return to the office at 100%, with a special mention to CLM technology.
Tips to avoid stress on your return from holidays
Don't go from 0 to 100
Keep to your schedule
Make the most of your charged batteries
Set the GPS (Goals, Plans and Success)
The more communication, the clearer the processes
Disconnect when necessary
Remember the importance of teamwork
Lean on technology and automate your processes
CLM as a catalyst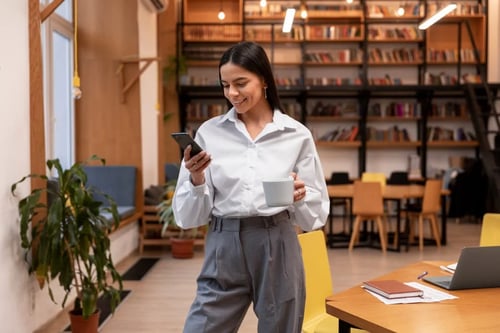 1. Don't go from 0 to 100
The return to the office should be gradual, don't expect to deal with the 100+ emails in your inbox in a single hour. Organise yourself, take perspective and prioritise between topics. You've probably come back with a lot of energy, but don't use it up on your first day - avoiding stress is a long-distance race. Respect your breaks and keep a constant work rhythm, adapt to the routine little by little.
2. Keep to your schedule
On the first day, get to the office early, anticipate a possible tsunami and tackle the tasks you are going to encounter some time before your working day starts. This will help you to organise yourself, to start scheduling meetings and to take a calmer view of the day ahead, in order to get things done effectively.
3. Make the most of your recharged batteries
Just as it is advisable to disconnect during the holidays to recover from stressful situations experienced during the year, it is also advisable to take advantage of this break to return to work with renewed energy and strength. It may sound cliché, but returning with a relaxed mindset and fresh ideas will avoid stressful situations upon arrival. Analyse what you like about your routine, and what you don't like and seriously consider how to improve it.
4. Set the GPS (Goals, Plans and Success)
Having defined Goals will help us make our Plans, which will lead to Success in what we do. As in all, the legal department must have a well-defined roadmap to avoid not only missed targets, but also serious stress on the teams. 75% of lawyers have problems dealing with their volume of daily tasks, something that improves thanks to planned management.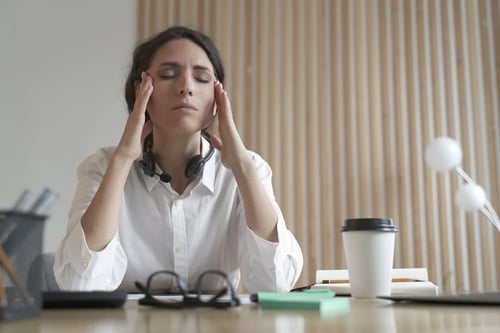 5. The more communication, the clearer the processes
Faced with a backlog of cases, with other departments asking for an immediate review of a contract, with new tasks arising yesterday, effective communication is necessary. Communicating your department's objectives, what can be taken on and what is to be expected, is necessary to avoid stress. To do this, you need to be clear with your colleagues.
6. Switch off when necessary
As well as disconnecting on holidays, it is also essential to do so in the routine. Making the most of your leisure time is very necessary: sport, weekend plans, time with your family, partner or friends... the best anti-stress measure is being able to enjoy your spare time and return to work with renewed strength within your routine.
7. Remember the importance of teamwork
Be aware that you are not alone in this return. Your team is there, and returning to the office is not possible without them. Moreover, it is likely that all its members are in the same situation of return or have been in the last few weeks. It is necessary to be empathetic in our personal dealings these days, to avoid stressing ourselves but without burdening the rest of our colleagues.
8. Leverage technology and automate your processes
In the course of reading this blog post, it is possible that, as a lawyer, you may have come across assumptions between these lines that you would think impossible to apply. This advice is the ace in the hole that makes many of the previous points possible. Let Contract Lifecycle Management (CLM) technology help you in the fight against post-holiday stress.
Automate your documents, processes and all kinds of aspects of your day-to-day dealing with documents thanks to a CLM, so that contact with the routine does not cause you discomfort and stress as soon as you land on it.
9. CLM as a catalyst
CLM represents a new way of working that, for the legal department, eliminates stress, helps achieve objectives and boosts the way lawyers work on legal transactions. Get access to the best technology, be advised by lawyers who are experts in legal transactions and make your return from holiday a stress-free and peaceful one.