Interview: El Balcó boosts its management with Bigle Legal's CLM

By
Bigle Legal
·
4 minute read
"Bigle Legal is an essential tool in our day-to-day work. It allows us to save time in the processes, to have a more orderly management of all the documentation, it saves us from printing hundreds of pages a week and, above all, it allows us to have a contract ready in a matter of minutes without fear of making a mistake".
Albert Puñet, CEO at El Balcó Immobiliària.
Web page: https://www.elbalcotgn.cat/es/
Linkedin: https://www.linkedin.com/company/elbalcoimmobiliaria/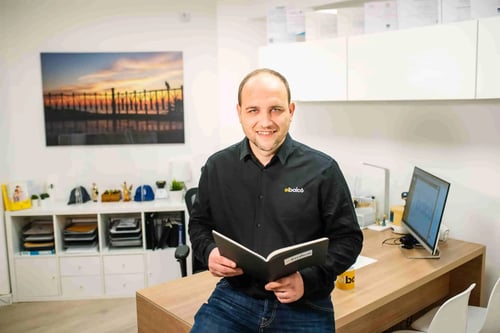 El Balcó Immobiliària is an agency that avoids traditional service and considers itself modern and innovative. They always try to offer their clients benefits that the competition has not yet discovered and this is their value and differentiation, from the personalised marketing strategy to the possibility of signing all documents in digital format, to the possibility of buying a property without even needing a visit in person.
Aware that adapting to new technologies can be scary, they are very clear that it is a profitable investment and, in fact, they believe that it is the only way to achieve the best results because if society has gone digital, companies must do the same. We interview Albert Puñet, founding partner of El Balcó Immobiliària, to find out what challenges they have faced in order to use a solution such as Contract Lifecycle Management (CLM) and what the results have been after implementing Bigle Legal and thanks to its CLM technology.
What was your challenge in finding a CLM solution to help you?
In less than a yearwe became one of the three best rated real estate agencies in Tarragona (in the south of the Autonomous Community of Catalonia, Spain), and the success brought us a lot of work. At that time we realised that document management meant a lot of time but also wasted paper That's why we decided to implement Bigle Legal.
This platform not only made the agent's life easier, but also that of the client. We turned lengthy processes into instant solutions. It should be noted that all our clients are very satisfied with such modern techniques.
Why did you decide to choose Bigle Legal, and how did you get to know us?
We got to know Bigle Legal the API Association of Catalonia. They sent us information about the platform, and I instantly decided to reach out to see if what they explained was as powerful as it seemed. And it was! In the first video call we had, we were convinced that we had to work with Bigle Legal as soon as possible. We were wasting many hours of work on non-automated processes!!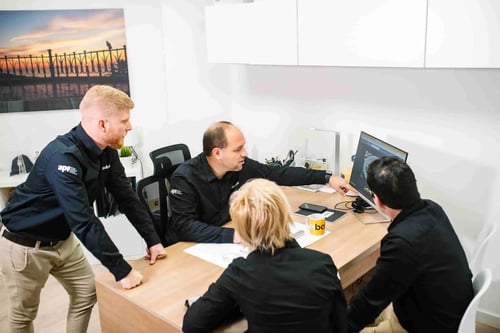 As an innovative company, what are your main strengths?
We are efficient. If there is a faster way to do a process, we have it. Of course, as long as the quality is not compromised.
We are experts and professionals. Our entire team has extensive experience in the sector and this allows them to offer a quality service. Moreover, as they receive constant training, they are very well informed about the latest commercial trends.
We are demanding. We offer the most complete service on the market. We like to do things well. We have experts in all fields: real estate marketing, professional photography, professional copywriters, etc.
How do you use our solution, which tasks and which features or functionalities are most valuable to your team?
The truth is that we use practically all of its functionalities, which, moreover, are becoming increasingly popular We lived through the transformation process of Bigle Legal, from when it didn't have the electronic signature incorporated until now, when you can create tasks, assign them to your team, create weblinks, etc. But, for our profession, what we use most is undoubtedly, the creation of contracts and sending them for electronic signature.
What have been the results so far using Bigle Legal?
Since we started our business journey, it was clear to us that we wanted to modernise the processes in our sector and offer a different service from the traditional one.
Today, Bigle Legal is, without a doubt, an essential tool in our day-to-day work. It saves us to save time in the processes, to have a more orderly management of all the company's documentation; it also saves us from having to print hundreds of pages a week and, above all, it allows us to have a contract ready in a matter of minutes without fear of making a mistake.
How have your processes changed since you implemented Bigle Legal?
We used to use a standard contract in doc. format, which we modified every time we had to sign a contract. In other words, it was a rudimentary process in which we could only make errors. Since the implementation of Bigle Legal, errors are over: if we want to modify something, we only have to edit the template, and we know that, from that moment on, all the contracts will come out as we have set, without fear of anyone using an old template.
In addition, it allows us, for example, to be on a visit and from there, with a tablet, send to sign a reservation contract in 3 minutes! Yes, incredible but true. No need to go with a blank printed document and fill it in with a pen, you only need a tablet with an internet connection, and in a matter of minutes, the client is signing a fully legal and binding booking contract, of which they receive a signed copy in their email, so there is no risk of losing the document, among other things. Therefore, with Bigle Legal we have undoubtedly further professionalised our service.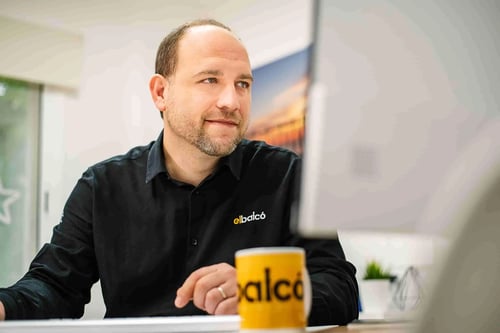 If you had to highlight one feature of Bigle Legal, what would it be?
We don't want to suck up to you, but we couldn't single out just one. All the staff at Bigle Legal are amazing. They are always willing to help, to solve any problem we have and, above all, willing to listen! We are a company that likes to constantly make improvements, whenever we see that a process can be improved we let Bigle Legal know, they incorporate it into their road map, and when they implement it, they let you know. Little details like this make you feel part of Bigle Legal, you feel it is yours, and that makes it an indispensable application.
On the other hand, it is also very important to highlight the Bigle Academy, which teaches you how to use the tool from scratch. Think that, although Bigle Legal has a document automation service, 100% of the contracts we have uploaded to the Bigle Legal platform (30 different templates) have been created by us!
Albert Puñet, CEO at El Balcó Immobiliària.