Increase client retention rate in a law firm - Ultimate guide

By
Alejandro Esteve de Miguel Anglada
·
4 minute read
In the era of digitalization, you can witness how advanced technology is transforming the way businesses operate. Even those that refuse to accept the changes will be forced to support the innovation in order to stay competitive. Major professions are embracing automation as it brings them more free time as well as higher ROI.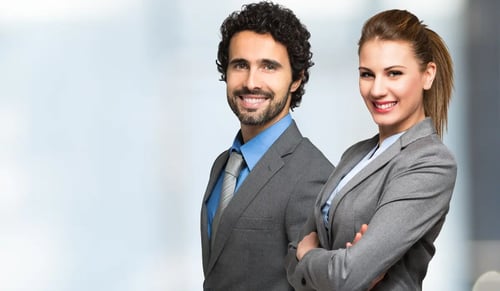 The legal field should also consider taking their services to the next level by employing advanced technology. And many companies have recognized this opportunity already, with investments in legal technology reached $1 billion and is increasing.
The good news is:
You can be one of those companies, too. It is a win-win solution, as it is not only profitable for the legal practice but for the clients too.
Transparency of the lawyers' services significantly improves the overall working process and strengthens relationships between lawyers and clients.
And all of that is possible due to the introduction of legal tech. We could only be thankful for its existence because the work efficiency that it brings cannot be compared to any other before.
In the further text, you will be able to discover how legal technology revolutionizes the legal industry.
1. Why is transparency important for legal services?
The rise of technology tools in the market made it quite impossible to hide something from your clients. And you shouldn't be doing that as that can be only a short-term win that can backfire at some point.
Transparent offers and operations became extremely important for both business stability and its growth as they can advance your practice from inside out.
Transparent legal services result in:
Increased workflow efficiency

Bureaucracy silos have been known as a slow and time-consuming administrative machine. The transparent work process enables direct connections between people in your team, eliminating the unnecessary traditional hierarchy that makes the whole system inefficient.

Higher quality of the services

By enabling faster and more quality communication, therefore, making your whole team more efficient, you can only provide a better legal solution than before. And it is a fact the better legal solution leads to a higher payment.

Client-centric organization

Transparency doesn't only improve your cooperation with your employees, it also enables you to invite your clients to participate in the working process more closely and in a facilitated manner. In that way, they will be able to inform you if you aren't doing something according to their wishes on time. On the other hand, that also means you won't waste your time on wrong attempts.

Long-term client relationship

Showcasing your pricing won't hurt your business. That has been a pain spot in the legal industry for so long, however, now it is becoming a critical part of the service listings if you want to gain client's trust fast. Also, testimonials or case studies should be added to your website as they are the best proof of your work. By being completely transparent and honest, you will get loyal clients that will stay with you even in moments of crisis.
Company profiles and reviews on multiple sites such as Yelp unveil the actual success of the company collaborations. Therefore, if you don't provide them with the transparency they will find another way to get it.
2. How legal technology enables transparency?
The benefits of transparent services are certainly huge. Luckily, there is a revolutionary legal technology that enables you to rebuild your business according to the latest trends: Bigle Legal's next-gen document automation software.
A document automation software guarantees:
Project transparency

With the task transparency, automatic notifications on deadlines on the dashboard, and real-time project management system every member of your team can have an insight into the work project progress and add suggestions, minimizing the possibility for the time wastage and confusion, therefore skyrocketing the quality of the cooperation.

The end of repetitive work

Legal technology eliminates the need for repetitive tasks, leaving everyone more space to express their intelligence to solve cases in the best possible way to win the opposing side. And you probably like winning, right?

Client inclusion in the work process

With document automation technology, your clients can join your team on the platform and track the progress of the documents or create in a matter of minutes their own according to the instructions previously fixed by the admin of the software. Also, you can send them forms that they can fill up anytime they can or want and you can check them when it's the most comfortable time for you, too. Legal automation disables time and space restrictions, leaving everyone more freedom regarding work completion. And the reliance on technology doesn't cause a chaotic work process, it makes it more coordinated.
By making all the documents, including the drafted ones, more available to everyone included in the case, you are on a good way to reaching your highest success rate and ROI. Would you like to have these kinds of practices? We believe that the answer is yes.
3. How transparency increases client retention rate?
Did you know that increasing your client retention rate for only 7% can increase your profits by 30% up to 92%? Developing a strong client base should be an essential part of your business strategy. However, its development is positively correlated to high client satisfaction levels.
Additionally, it is estimated that around 13% of unhappy clients would share their negative experience with more than 20 people. Furthermore, that negative word of mouth will cost you your existing clients and many potential or new clients.
How do you make your clients happy nowadays? It is shown that transparent services are what they want the most.
The latest study has shown that a transparent company is seen as a trustworthy company, therefore it is the one the clients want to hire.
With legal technology, the clients have an overview of the whole working process and have a better picture of what they can expect from you. Being open about your abilities, offer and success rate is a safe way of getting a high client retention rate that will enable you to get the revenue you want.
4. Legal technology solutions
We can agree now that transparency and more automation is what you need in order to provide the services of the highest quality and have your clients knock on your door again. There are many legal technology solutions out there, but we are offering you a proven one.
Bigle Legal secure cloud-based platform ensures complete work as well as service transparency, making your work team more efficient and your client retention rate higher.
In just a couple minutes your clients can fill-up a form and send it back to you to review before downloading them in one click perfectly customized and error-free. And you don't need to worry about spilling coffee or tea on your documents ever again, everything stays digital.
Now your writing is saved automatically after every letter you type. The best of all is that you can turn your templates into automatic documents that you can use over and over again.
Rid your practice of repetitive tasks and enjoy the efficiency that legal technology brings.