Not only are we in the digital era, but we're also in the era that brings awareness to our planet. Reducing emissions and the use of fossil fuels, we are learning more and more about ways to reduce our carbon footprint. Let alone how the COVID19 pandemic has helped this reduction.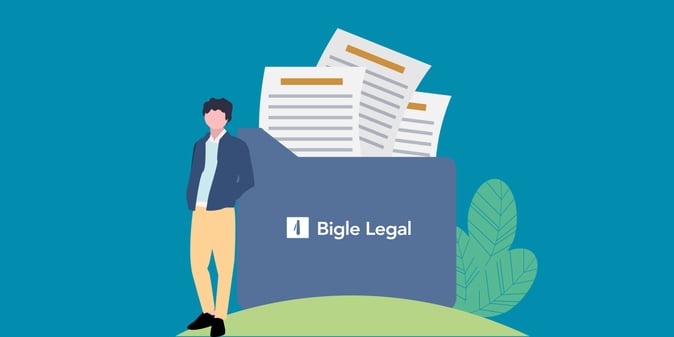 It's not just about being conscious of what manufacturing and excess trash are doing to our earth but learning cost-reductive ways to contribute. As legal teams and business owners, there's nothing more appealing than reducing costs. Creating a larger margin between the financial costs of operating and the revenue that you bring in can also help the environment.
Since going digital, many companies have not only found that they reduce overhead costs, but also increase work productivity. The time it takes to wait on faxes and documents is gone. There's no stopping workflow with the right technology in place.
We're not talking about adding another task to your busy work schedule, we're talking about eliminating one altogether. Ordering reams of paper and printer cartridges is not only time consuming, but rising costs are cutting into profits.
The idea of reducing waste and costs should not be another thing you have to think about, rather it should be something you can have a professional service handle and make it seamless for you!
Don't just focus on recycling paper to overcome the global waste crisis, instead, we focus on eliminating the paper entirely.
Why We're So Dedicated?
Client satisfaction and giving time back to you is not our only goal. As we've seen with the horrific wildfires in Australia and the Amazon, we are taking action to heal our planet. We have worked tirelessly to find simple and low-cost solutions to preserving our resources rather than exploiting them.
Technology is making this possible! Although a slow process, we're paving the way for companies to achieve their goals of becoming "Paperless".
According to research; one employee uses 10,000 pieces of paper per year. That's one tree and an average of $725 that is thrown in the recycling bin or stored in a file box. More realistically; 45% of that paper will wind up in a garbage bin. That's a lot of money to invest in filling up a landfill.
It may surprise you, even more, to know that as of 2018, paper companies were reporting that our consumption of paper in the workplace has surpassed sustainable levels.
Not just creating waste and killing trees, companies that are lacking cloud-based solutions are spending excessively valuable time and money.
Document Automation
Did you know that the average U.S. adult has 3 hours of productivity in a 24-hour day? Thanks to technology we are better able to access information and multi-task several tasks at once. You may be on a phone call with a client while sending an email or signing an important document all at the same time.
Tasks that once took minutes and hours now only take seconds. Technology continues to flourish toward easier methods of communicating every day, and we don't want you to be left behind on the next big thing!
Bigle Legal is helping you to focus your time on value-added tasks instead of drafting documents. Our ground-breaking document automation software allows you to create a document, sign it, and send it in a few minutes. Easily accessible and stored on secure cloud servers, you and your team can focus on the bigger more important tasks.
If you find yourself drowning in paperwork, our solution will get your passions back on track!
Our Solutions
A company that is dedicated to your success and quality job performance, we offer solutions that free up time and ensure accuracy every time.
Whether you're looking for document standardization or a solution that lets you be more productive, we are the people who can make that happen!
With Bigle Legal Solutions you can:
● Collect signatures electronically eliminating the need for stamps, paper, ink, and envelopes. All while creating a fast and seamless experience for you, your clients, and your colleagues.
● Store documents in a secure cloud and access them anywhere. Freeing up space in your office and reducing clutter, never make a run for a document again! Access from your phone or tablet anywhere with our cloud services.
● Document creation has never been easier. Not only the software helps you to create documents in no time, but it also ensures that it will be error-free and ready to send!
● Freeing your time from the constant need to monitor contracts and ensure they're signed. With our collaborative techniques, you will be notified as soon as a task is done. Send it, work on something else, receive the notification, and continue to work or play.
Do you already have a system in place for reducing paper and increasing productivity? You can integrate Bigle Legal's solutions with other platforms, if not replace them all. Our mission is to provide you with effective and cost-saving options. Rather than going through several websites and applications, we combine your document-related needs all in one.
Getting on Board
We are happy to provide demos and quotes that are hassle-free and don't waste time!
At first glance, completely restructuring the way that your office operates can be terrifying and overwhelming. Going paperless is actually going to take a weight off of your shoulders today. The transition is completely digital. You don't have to stress about the printer error that says "Supplies Low" or another ream of paper needs to be loaded.
Let those tasks sit as signing up for paperless solutions is quick and easy. Anyone who has email and an internet connection can access, sign, and review documents. In this age, that's probably everyone you work with, even the elderly.
Everything is going digital these days. Need groceries? Have them ordered! Need insurance? Just order it online. We are spearheading the way for you to save time and money with the latest technology.