Contract Lifecycle Management to boost HR

By
Bigle Legal
·
2 minute read
Human resources departments are responsible for a wide variety of bureaucratic and administrative processes in companies. This usually means countless documents to collaborate and work on, before signing and storing them. But it doesn't make sense to manage and process HR contracts in recruiting software designed for other departments like sales or procurement. With Contract Lifecycle Management, it is possible to reduce hiring costs, avoid outsourcing headhunters, and speed up employee hiring and dismissal processes.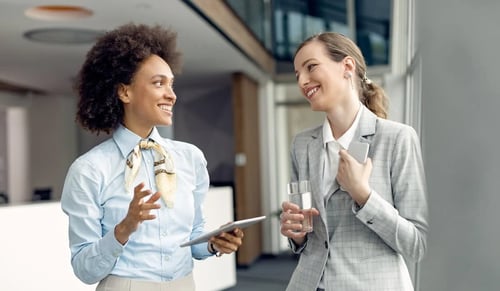 Contract Lifecycle Management (CLM) is a type of software designed to streamline all recruitment, reporting, and compliance processes so that paperwork becomes history in HR departments.
Key benefits of Contract Lifecycle Management for HR
Facilitates employee hiring and dismissal processes.

Improves the traceability of documents.

Streamlines procedures without limit.
Offers an outstanding product to your employees.
1. Facilitates employee hiring and dismissal processes.
Contract Lifecycle Management technology allows companies to boost hiring so that candidates can complete all the paperwork related to their recruitment in record time. Requesting documentation and personal data by email from the candidate is a thing of the past: from the CLM platform, a link is sent to a form for the person to provide their personal data (name and surname, address, social security number...) and attach their ID card or other necessary files.
Once ready, the employment contract is automatically generated and ready to be sent for negotiation with the other party, before being signed electronically through the same platform. Thus, the contracting process is closed in a matter of minutes, in a much more comfortable and secure way than with the traditional method.
Similarly, the process of terminating an employee's employment is tedious and time-consuming. With CLM, when an employee leaves the company, there will be no loose ends, and the process will be sealed, with all the information duly stored on a single platform.
2. Improves the traceability of documents.
But, in addition to being agile, why is this process more secure than the conventional one? By working from a single platform from which the entire process is developed, the process is centralised, while all data is stored securely
In addition, Contract Lifecycle Management offers full traceability of its operations, whereby the creation, negotiation, and version history of documents and a large amount of biometric data of the signatories are recorded in the software. In the event of any type of contingency, the CLM is emerging as a tool with which to obtain full traceability and digital evidence of communications and contracts.
3. Streamlines procedures without limit
The aforementioned way of collecting data and documents via the platform is also a valid functionality for internal use within the organisation. The human resources department can channel all the requests for information it receives from other departments, organise them, set a deadline, assign them to its different members of the department... In addition to collecting data from workers, sending them notifications or documents to sign and a long etcetera of options, thanks to the CLM software, which is suitable for a large number of cases.
4. Offers an outstanding product to your employees
Contract Lifecycle Management offers HR specialists the latest usable and secure technology to improve their routines and avoid tedious tasks. From a cloud-based platform, employees can automate the creation of documents and all subsequent workflows, up to sealing them with an electronic signature.
The CLM allows standardising processes massively and without errors, notably improving the HR work experience: new hires, holiday permits, leaves of absence, internal communications... employees in the area can benefit from a tool to improve a wide variety of their document processes.
Main documents that Contract Lifecycle Management automates for HR
Contract Lifecycle Management (CLM) is a software that streamlines the work of HR with all kinds of documents. These are some of those that can be automated thanks to a CLM:
Employment contract
Reduction of working hours
Change of economic conditions
Extraordinary payment
Leave of absence
Letter of dismissal
Labour claims
Certificates
Changes in the working day
Change of work centre
Letter of recommendation
Permanency Agreement
The functionalities offered by Contract Lifecycle Management allow very high flexibility to the HR department. In our ebook, you can consult all of them in detail and discover the key advantages that this software brings to companies in all types of sectors.