Talent to grow, grow to conquer the European market.

By
Bigle Legal
·
2 minute read
At Bigle Legal we want to conquer the European legaltech market and we have just taken a solid step on that path thanks to a new investment round of two million euros. Led by Adara Ventures and ICF Venture Tech II, the round will allow us to increase our team size to add even more talent to our ship of Biglers.
None of what we have achieved would be possible without the great potential of our employees; nor without the support of our previous shareholders, such as Cuatrecasas Ventures and Telegraph Hill Capital, who have supported us again this time. Thanks to all of them, we are pleased to announce the opening of our second international office, in London. After taking a plane to Latin America to open our office in Lima, we now want to begin with a new strategic point in the British capital, from where we will cover the Northern European markets.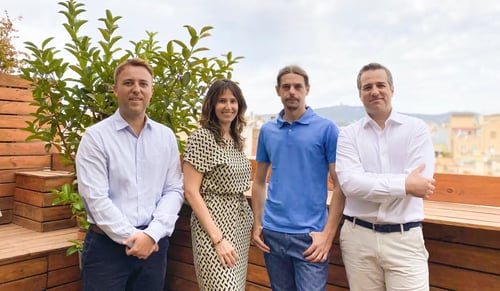 Our CEO, Alejandro Esteve de Miguel, says that the investment round and the London opening are "a boost for us to gain market share in a booming sector, which this year has seen more than a billion dollars in venture capital investment." After months of market analysis and preparations to make this leap, Bigle Legal co-founder Sergio Esteve de Miguel says our company has tripled its growth: "Our market-leading product and incredible team will propel us to gain market share and become a dominant European player."
Our new shareholders believe, as we do, that investing in the legal tech market is not only the future but also the present. This is what Alberto Gómez, Managing Partner of Adara Ventures, says, noting that "Bigle Legal is at the forefront of the sector." Emilio Gómez, investment director at ICF Venture Tech, adds that "the deal has great potential, as the company has the necessary elements to compete successfully in its market."
In addition, as we believe that talent is one of the main keys to success, we are pleased to announce that Laura Urquizu, CEO of Red Points and one of the best executives in our country, becomes a new advisor to Bigle Legal's board of directors. Laura was winner of the Emprendedor XXI Awards in 2015, as well as the Spanish Association of Executives (AED) award for best executive of the year in the start-up category and tells us that she is "very excited to join the project as an advisor."
Talent is the cornerstone of our project: thanks to it we have been able to develop a product that helps people, which has transformed the way in which companies' legal departments manage their legal operations and their interdepartmental collaboration. In this line and thanks to the help of our investors, we continue to work and grow.
You can read the article published on Expansión.com.