Controlling document process avoids leaks for companies

By
Bigle Legal
·
5 minute read
In an interview with the Cyber News website, Sergio Esteve de Miguel, Co-CEO of Bigle Legal, talks about the risk reduction and security that CLM offers companies. Legal is the one sector that accepts technology change and developments extremely slowly, but the recent pandemic and generally quickly changing environments are forcing it to pick up the pace.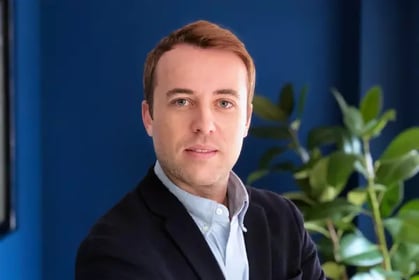 CyberNews sat down to talk with Sergio Esteve de Miguel Anglada, Bigle Legal's Co-CEO, and talked about how such a contract management system makes legal processes more efficient, effective, and easier to keep track of. We also touched upon how this software leaves virtually no space for human error, and offers greater data security than the traditional ink and paper.
How did the idea of Bigle Legal come to life? What was the journey like since?
The company was founded in 2017 by my brother, Alejandro Esteve de Miguel Anglada, and me. On the one hand, as an experienced corporate lawyer who had worked for prestigious law firms such as Roca Junyent, my brother wanted to implement a solution to cover a need he experienced firsthand. Alejandro realized that too much time spent on repetitive tasks was compromising the productivity of his daily work, making it inefficient and insecure.
On the other hand, I had the necessary knowledge of the business sector to fit my brother's great idea: I had worked as a compliance and risk manager at an international level, so we decided to start this adventure.
We both saw an opportunity to create a cloud-based solution that would help large companies and law firms streamline their legal processes, such as drafting contracts or documents. One of the main goals also was to mitigate the legal contingencies of these companies. Since then, Bigle Legal has grown very rapidly, we have become a reference software in the South of Europe, and we are working to continue growing at a European level.
In October last year, we raised a 2 million euro investment round thanks to the help of our investors. It allowed us to expand our business, improve our solution and open up our new office in London.
Can you tell us a little bit about what you do? What are the main challenges you help navigate?
Bigle Legal is a Contract Lifecycle Management Software that provides an AI-powered, cloud-based solution. The platform allows professionals that need to deal with contracts and documents to automatically create documents, send them for review and validation in real-time, virtually collaborate, negotiate, and collect electronic signatures. It also features certified email and cloud storage.
Bigle Legal's software reduces document time by 20 times, mitigates any risk of human error, and gives legal teams full control of their legal operations. It also streamlines the process of working on documents between the legal team and the rest of an organization's departments. It's the most efficient way of managing legal documents in a company.
It provides end-to-end traceability of contracts, helping teams know who created the document, who edited it, who signed it, and where it is stored. The solution also automated document creation with approved templates, ensuring the compliance of any drafted contract with the company's legal policies. This allows any department to create documents on its own, reducing the time spent by in-house lawyers on trivial work.
What issues can become a common occurrence if an organization doesn't have a proper document automation system in place?
The traditional way of managing documents is outdated and inefficient compared to Bigle Legal. Drafting a document using a text editor (such as Microsoft Word) from a template that different team members save on their desktops, sending it by email, adapting and copying and pasting the document, making changes and corrections, printing and scanning it...It is a long and tedious traditional process that exposes companies to tremendous legal contingencies.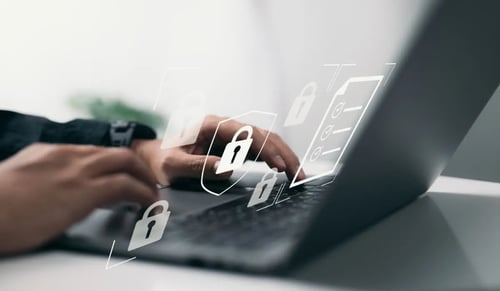 They can come from a variety of sources, such as human error, breaches of confidentiality, or unwanted leaks because the legal area loses control over the documents it coordinates with the other departments. The unknowns multiply and with them, the risks do as well.
The same applies to personal data processed by companies. It is a very valuable asset for the corporation itself, and its public exposure carries very severe financial penalties. These are increasingly being imposed by legislation that is becoming more and more cautious with regard to personal information.
Examples of security breaches in companies have proliferated in recent years. Companies could have avoided many leaks with proper organization and control of the document process.
How did the pandemic affect the legal industry? Were there any new challenges you had to adapt to?
According to clients' feedback, one of the challenges they have faced in their companies is cultural change. A lot of companies work with traditional methods and are reluctant to embrace new processes. However, the Covid-19 pandemic proved to be a catalyst for technology adoption.
Broadly speaking, as far as the legal technology industry is concerned, we have made the progress in one year that we would have made in five. Covid-19 has been an opportunity for this business to grow, as well as a great opportunity for the legal industry to see the benefits of technology.
Feedback from some customers has been very positive. Thanks to the adoption of document automation and e-Signatures, the pandemic has not directly affected them: there was no need to meet to formalize or sign documents because they could do it remotely, from anywhere in the world. In this case, the pandemic has opened an opportunity for many legal departments that learned how to use technology.
While the use of digital signatures is basically commonplace, written signatures are still widely used. Are there any issues that can arise in this mix?
The legal sector is slower in its adaptations to technology. The slow pace of developments in the sector makes lawyers less inclined to update their ways of working. It is a fact that paper and handwritten signatures are still very common in the legal sector. However, those who adopt legal technology solutions, whether they are large firms or corporations, have a competitive advantage over their competitors.
This is due to the agility provided by digital signatures. It offers greater efficiency in collaborative processes, is legally binding, and offers better security than the traditional paper-based signature.
Besides document automation, what other advancements in legal solutions do you hope to see in the next few years?
It is a technology that will tend to become more widespread. The automation of documents will start to be adopted and integrated into the legal institutions themselves so that when it comes to filing claims, everything will be streamlined and filed with automated forms. It is only a matter of time before new ways of working, enhanced by digitization, are adopted. This sector will include technologies such as telematic trials, telematic filing of pleadings, and so on.
We also believe that the concept of the API economy will become mainstream: we will start to see different integrations within technologies, and many other platforms will match with document automation tools. We currently offer one of the most complete solutions concerning functionalities, as our platform brings together creation, revision, collaboration, signing, and cloud storage. We believe that progress will advance towards new integrations that will facilitate the customer's relationship with technology.
With remote work becoming the new normal, what are some of the best practices companies should adopt to collaborate on and exchange documents securely?
Contract lifecycle management technology itself offers a high level of security when it comes to transferring documents online. Today, one of the safest ways to work with documents is to use solutions that manage them from start to finish, controlling the entire process. This avoids risks of various kinds.
Contract management platforms offer the possibility of uploading the document directly to the cloud without having it physically on paper. This avoids all the risks associated with misplacing documents and means that you do not have to be rigorous with the destruction of records containing confidential data.
Traditionally, the in-house legal department has the final decision about critical legal documents. Due to their heavy workload, the lawyer is often forced to delegate to others in the company and loses control of the contracts creation and approval processes. Companies realize that this leads to multiple errors and exposes them to enormous risks. Thanks to technology, the legal department can control who has access to documents, read, edit, comment, collaborate or sign documents.
If you want to know what's next for Bigle Legal, you can read the full Cyber News interview.