Bigle Legal HR tells us how they accelerate talent acquisition with their CLM

By
Bigle Legal
·
4 minute read
Cristina Rey Lavado is a Talent Acquisition, People and Culture Specialist at Bigle Legal. After almost seven years as human resources manager in an international law firm, she decided to direct her career to the legal tech world. With an enthusiasm and professionalism that any HR area would envy, Cristina is characterised by her search for excellence in the details and, at Bigle Legal, she has discovered a tool with which to achieve it.
Since she has been working in the company, she has experienced first-hand the benefits the Contract Lifecycle Management (CLM) platform brings to a department such as human resources. Stay in this interview to find out the benefits that, beyond proactivity or document security, allow her to focus on contributing to her full potential.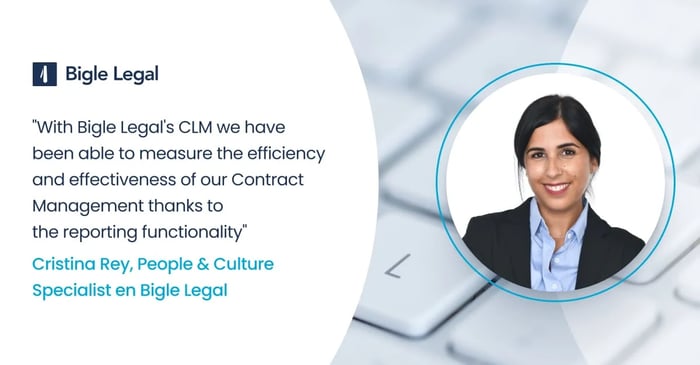 Bigle Legal: In which day-to-day processes does Contract Lifecycle Management in human resources help you and what advantages does it bring you?
Cristina Rey: Contract Lifecycle Management (CLM) is a valuable tool for the HR department. It helps us in most of our day-to-day processes, including:
Talent search: The CLM helps us to comply with the Data Protection Act for the collection and processing of personal data. We receive documentation and personal data through a form linked to our company website. Later, this information can be grouped and segmented according to the profile we need at any time.

Recruitment

:

CLM helps us to create standardised and customised contracts for each job position, which helps us to ensure that legal and company requirements are met. We automate the contract approval process, which speeds up the hiring process and improves departmental efficiency.
Employee management: CLM assists us in managing employees from a contractual perspective, tracking deadlines such as a probationary period, and managing renewals, through a system of alerts. In general, it helps us with the drafting, negotiation, sending and signing of any document such as financial offer, employment contract, telework annexe, salary increase, increase/reduction of working hours, change of work centre, leave of absence, among others.
End of contract Through CLM we automate the contract termination process, ensuring that deadlines are met and that confidentiality and non-competition agreements are respected.
Advantages:
Increased efficiency: We automate many manual processes, allowing us to spend more time on strategic departmental tasks.
Error reduction: We reduce the possibility of human error, thereby improving the accuracy of contracts and reducing the need for review and correction.
Control: We have greater control over the contract process and monitoring of deadlines. We are up to date on any end of the probationary period, end of training period or contract renewal.
Analysis and reporting: CLM provides us with real-time data and analysis, allowing us to make informed decisions and continuously improve processes.
Explain to us examples of how you use the CLM in a recruitment process for an employee.
First of all, we ask the candidate for all the recruitment

information and documentation.

We do this through a form that we have automated within the CLM. The candidate, through a link, can fill in and attach all the information and documentation. This information is dumped into the corresponding sections of the document, automatically generating the employment contract and the rest of the documents.

We personalise the contract

through a contract template that we have standardised at CLM and the same with all the necessary documentation such as telework annex, security regulations, and confidentiality agreements, among others.

Contract negotiation and signature

: We send the candidate the contract and documentation for review and negotiation. The CLM allows us to track the status of the contract and send automatic reminders to ensure that the negotiation and signing are carried out in a timely and agile manner.

Archiving of contracts:

Once we receive the signed contract, we store it and start tracking deadlines within the CLM. The contract will be available for review and renewal as and when required.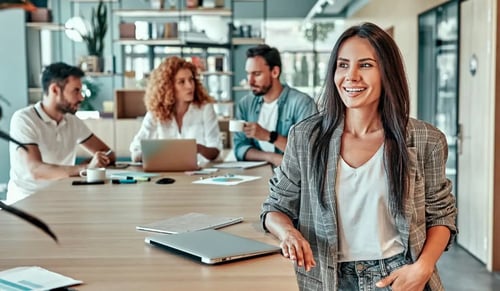 Regarding the implementation of CLM, how long did it take, and how intuitive and accessible is the software?
The implementation of CLM in our HR department was a success. We found the software to be very intuitive and easy to use, which allowed users in the department to quickly learn how to use it.
Within the first month, and with initial training and support, we automated all the department's templates, forms, contracts and documents. From the second month onwards, we have been using CLM for all processes in the department. We also continue to work on the automation and management of workflow processes and new documents on a daily basis.
Overall, the benefits have been remarkable and all members of the HR department are very happy.
How does CLM help you to achieve your objectives and KPIs?
CLM has allowed us to improve efficiency in most of the department's management processes. By automating workflows and standardisation of processes, we have been able to reduce time and focus on other important areas of our work.
In terms of KPIs, we have been able to measure the efficiency and effectiveness of our contract management thanks to the reporting and analysis functionality of the CLM. This has allowed us to identify areas for improvement and opportunities for optimisation.
What is it about CLM that has made you fall in love with it and why you would not go back to traditional ways of working?
What I have loved most about CLM has been the improvement in efficiency and productivity in the department, the reduction of paper usage and improvement in document management, the reduction of errors and, last but not least, the greater control and visibility in contract management.
In my personal opinion, going back to traditional ways of working would be a step backwards both in the company and in my career.
Finally, why do you advise HR to use CLM software?
I strongly advise and encourage HR departments to use CLM software so that department members can focus on more valuable and strategic tasks for the company.
"With our CLM, we spend more time in HR on people, talent retention, and organisational culture"
Indeed, there will always be some administrative work, but if we can reduce it with a CLM, HR departments can spend more time on people management, talent retention, recruitment, work climate, organisational culture, staff development, training programmes, and much more.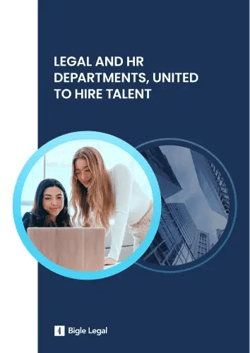 Do you want to know the full use case? Download it and find out all the keys that make Bigle Legal's HR team a differentiated department.